YouTube is soon going to enter the gaming world by launching a dedicated site and a gaming app. YouTube's global head Ryan Wyatt recently announced their plan to launch the gaming site and the app with a sole aim to win over the gamers.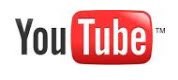 Talking about the new venture in an even at YouTube Space LA, Wyatt said, "YouTube Gaming will be a destination for users to find gaming videos, live streams and Internet personalities. Despite the crazy usage that gaming drives on YouTube, we've never really built gamers the experience that they deserve. That's something that changes today."
Both the app and the site are scheduled to be released later this summer in the U.S and U.K. The YouTube gaming website will reportedly feature more than 25,000 game initially.
As per the statements given by YouTube officials, the gaming website will be very user friendly and will also be including the features like live and competitive gaming, live broadcasting and much more to interest gamers. Gamers will also be able to create their singular link and share it over social networks.
While YouTube personnel are calling it a move to win over gamers but it seems more of a competitive move against the video gaming website Twitch acquired by Amazon last year. It is worth mentioning here that, Twitch has around 100 million users now which will definitely be a tough competition to YouTube.
Talking about YouTube's plan Mathew DiPietro, said in his statement, "We welcome new entrants into the growing list of competitors. Gaming video is obviously a huge market that others have their eye on. It inspires us to work even harder to make the community proud."
There are no official dates yet announced by YouTube about the launching. Stay tuned for more updates on the same.