Criticized for its poor performance in the past, Aakash, India's low-cost Android tablet computer, finally saw new light! A new and advanced version of Aakash was launched earlier today in New Delhi by the President of India.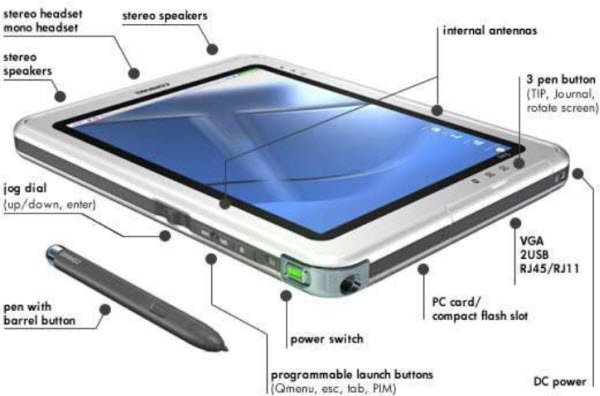 Aakash 2 Tablet features
The upgraded Aakash runs Android 4.0 operating system, whereas its predecessor had Android 2.2 OS. The new Aakash tablet features a 7-inch capacitive display with a screen resolution of 800 x 480 pixels.The former version had a 7-inch resistive touch screen. It will be capable to run Linux OS.
The device also has a front-facing VGA camera and built-in Wi-Fi connectivity. It claims to offer around 4 hours of battery time too. DataWind, the British company is selling Aakash 2 to the Indian HRD Ministry at Rs 2,263, which in turn is delivering the device at a subsidized price of Rs 1,130 to Indian students.
The government is also encouraging state governments to take initiatory step towards shaping young minds from rural backgrounds by subsidizing Aakash 2 further so it can eventually be available to students free of cost. So far, the response from the Union Ministers and state Chief Ministers who happen to be the first users of Aakash 2 has been positive. The Defense Minister of India described it as a game changer for education.
If all goes well, about 22 crore students will get the device across the country in the next 5-6 years. By coming Monday alone, thousands of units are expected to reach out to the students.
The first 1 lakh devices will be provided to students of engineering colleges and universities. If interested, any Aakash 2 owner could acquire a keyboard portfolio case at an additional cost of Rs 300.
Aakash 2 Specs
7" Capacitive Touch screen
Cortex A8, 1Ghz Processor
512 MB RAM
4GB Flash
Micro SD & Mini-USB or USB?
Front VGA Camera
Wifi
3 Hrs Battery life
Runs on Android 4.0.3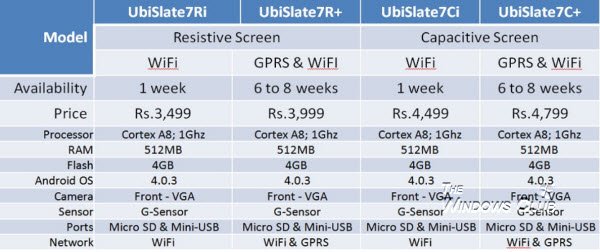 Aakash 2 price
The subsidized tablet will be only offered through the Indian government. These tablets will also be available commercially for general public under the name of UbiSlate, priced at Rs. 4499 (Approx $80) for the model with WiFi and Rs. 4799 (approx. $90) for the model with WiFi/GPRS.
Now, it would be interesting to notice, whether the same device, which was subjected to sharp criticism earlier owing testing problems and other specifications will be able regain its foothold in the tablet market.