Internet activist and co-founder of Reddit Aaron Swartz hanged himself in his Brooklyn apartment on Friday January 11, 2013. Aaron Swartz was set to face a trial next month for a controversial computer hacking case. Aaron Swartz was charged of stealing 5 million articles from the archive of Massachusetts Institute of Technology.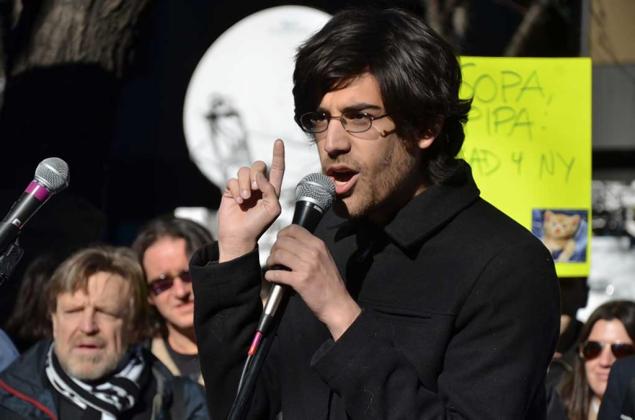 Authorities confirmed that 26 year old Aaron has left no note before committing suicide inside his apartment. Taren Stinebrickner, his girlfriend first saw his body hanging from his belt in his bedroom. Swartz's family and his girlfriend released a statement confirming the news that he hanged himself in his seventh floor apartment in Brooklyn.
The statement further said, ""Aaron's commitment to social justice was profound, and defined his life. He used his prodigious skills as a programmer and technologist not to enrich himself but to make the Internet and the world a fairer, better place."
His girl friend and his family blamed the MIT and Massachusetts U.S. attorney for his death and called it as "the product of a criminal justice system rife with intimidation and prosecutorial overreach".
Swartz became an internet folk hero after making online content free to public. He was studying in Harvard University when he was charged of stealing the 5 million articles from MIT computer archive.
He was accused for 13 felony charges which included the charge of accessing the information from a protected computer, computer fraud and wire fraud. Swartz used to distribute the stolen articles on several file-sharing websites. He pleaded not guilty.
His trial for these accuses was scheduled to commence in February 2013 and if found guilty he could have faced steep fines and long imprisonments of decades.