Adobe introduced its latest AI innovation that can generate images and text effects called Adobe Firefly. It is a creative, generative AI that will be available in Adobe products soon. Users can now use Adobe Firefly to create art and images and improve creative workflow.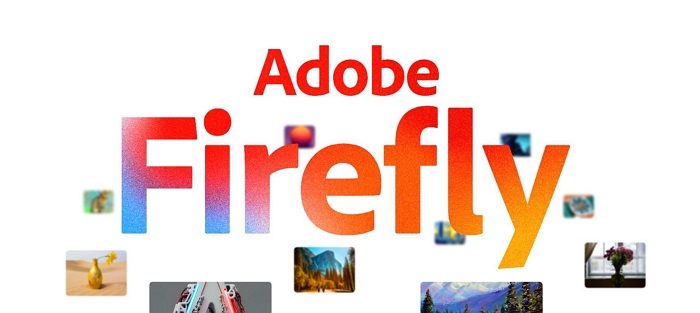 Adobe introduces Adobe Firefly, its AI Art Generator
With Adobe Firefly, you can experiment, imagine, and create an infinite range of creatives in Adobe products. The beta version of Adobe Firefly is now available. You can use everyday language or text prompts to generate new content using Adobe Firefly. It saves users time by doing everything manually to edit or create art. Users will be able to explore unlimited creative options in a fast-paced environment.
Adobe Firefly can generate instant creative building blocks from text prompts or even rough sketches. You can even do video edits with the text prompts. You can change the mood, atmosphere, or even the weather in the existing footage or content using Adobe Firefly. All you need is an idea of what you need to generate, and Adobe Firefly will do that with your instructions.
Read: Best free AI Image Generators you need to check out
How to join & use Adobe Firefly to generate images
Adobe Firefly is currently available for a limited number of users. You must join the beta to get access and start using Adobe Firefly.
Go to the Adobe Firefly website at Firefly.adobe.com.
Click on the Request access button.
It will take you to Adobe Firefly Invite Request page.
You will need to fill out the details and click Next Page button to submit the information.
Follow the on-screen instructions to complete the process and get access to Adobe Firefly beta.
To not generate similar content for everyone, Adobe Firefly has a mood board that lets you create unique posters, banners, social media posts, and more with a simple text prompt. In addition to that, Adobe Firefly gives users a way to turn simple 3D compositions into photorealistic images quickly.
You might want also to take a look at Bing Image Creator.