Microsoft has announced the availability of the APC Charge Mobile Battery for Surface Hub 2S. The company has already started shipping these batteries to its customers in select markets.
Last year, Microsoft partnered with APC to build the Charge Mobile Battery, which should be able to power the Surface Hub 2S at least for 2 hours.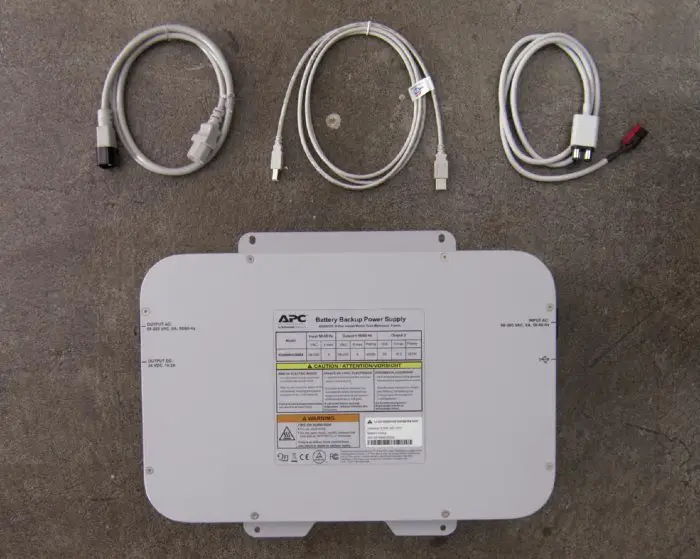 Microsoft ships APC batteries for Surface Hub 2S
The APC Charge Mobile battery box comprises a total of three cables: Three-pin power cable, two-pin cable and a USB cable.
First things first, customers are required to plug the three-pin power cable into the output AC port on the battery and connect it to the corresponding port on the Surface Hub.
Secondly, customers need to plug the two-pin cable into the output DC port on the battery and connect it to the port on the device.
In the end, customers then need to connect the USB cable between the battery and the Hub.
For charging, customers need to connect the Surface Hub power cable to the input AC port on the battery and plug it into a power outlet. On the back of the battery, there are lights to indicate the charge status.
"Customers using the battery can also take advantage of the latest Windows 10 Team edition update that includes a battery charge indicator. The update is included as part of Automatic Updates on Surface Hub 2S."
Meanwhile, following is the list of markets where Microsoft has started shipping the APC Charge Mobile battery to Surface Hub 2S customers:
The United States
Austria
Belgium
Canada
Central and Eastern Europe
Denmark
Finland
France
Germany
Ireland
The United Arab Emirates
Italy
Luxembourg
Netherlands
Norway
Poland
Portugal
The United Kingdom
Singapore
Spain
Sweden
Switzerland
Microsoft says it will process orders only on a first-in, first-out basis. If you are a Surface Hub 2S customers, you can check with your partner or reseller for your order status.