In the latest case patent dispute over technology, the Cupertino giant – Apple has been found guilty of the infringement of the rules of the patented technology owned by the University of Wisconsin Alumni Research Foundation (WARF). The developers of the technology Gurindar Sohi and Terani Vijaykumar argue that the patent technology used by Apple was developed by them and used by the accused without their consent.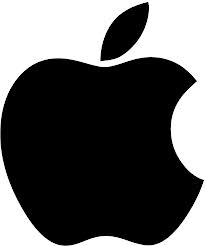 Apple faces $862.4

mn

payout
The duo are electrical and electronics engineering graduates of Birla Institute of Technology and Science (BITS), Pilani, were part of a four member team that developed the technology. With the decision ruled in the favour of engineers, Apple faces the prospect of paying out damages to the tune $862.4 millions.
The complaint filed by the American-indians claim that the invention disclosed in the patent is being recognized by those in the art as a major milestone in the field of computer microprocessing. The technology primarily involves the technology that enhances the processor efficiency and was used in Apple's latest generation processors like A8X processors powering units of iPhone 6 and 6 Plus.
Apple had little to say in its defence however, it maintained in the court that the patent was invalid and that there was no infringement. Interestingly, Wisconsin Alumni Research Foundation used the same patent against Intel's Core 2 Duo CPU in 2008 but the dispute related to the patent was settled out of court in 2009 for an undisclosed sum. The Wisconsin Alumni Research Foundation (WARF) is an autonomous, nonprofit patent and licensing organization for the University of Wisconsin–Madison which happens to be one of the world's great research universities. Established in 1925, it is a pioneer and innovator among university-based technology transfer offices.