A noted security researcher who was 5 years ago a part of an elite hacker group at Microsoft has been hired by its rival – Apple! Kristin Paget who helped Microsoft save and secure its Vista OS has been hired by Apple and now works with Apple's security team.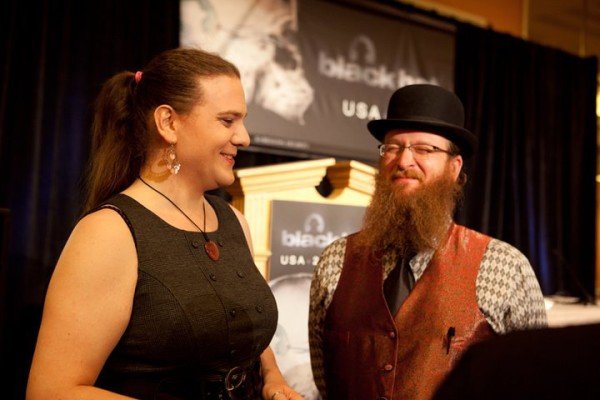 Kristin shot to fame after they beat the test actually designed to be the final check before release of Vista.  She, along with her team found some critical issues in Windows Vista that delayed the release of the operating system.
"We prevented a lot of bugs from shipping on Vista, I'm proud of the number of bugs we found and helped get fixed." She was reported saying to a website
Before getting employed at Apple, Kristin Paget – earlier Chris Paget – was working as a chief hacker at a company that specializes in hardware security. The name of the company was Recursion Ventures. After being released from her duties in July, she was looking for a break from bug-finding, hoping to get a job of her newly discovered interest – building "security-focused hardware." Soon, as she reports on her LinkedIn profile, she was hired as a core operating system security researcher at Apple.
Apple devices have been facing several security attacks, being aimed at the company's operating systems. So to secure its software from potential threats, Apple has been looking for whitehat hackers and other security researchers. And who better than Kristin, who had helped further harden Windows security, they thought!