Market Analysts who predicted fall in Apple's revenue share this quarter have been put to shame. The company's earnings for the first quarter, Q1-2013 passed $ 54.5 billion!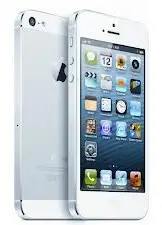 Apple, with the earnings of $13.81 per share marked $ 13.1 billion in profit for the first quarter of the New Year. The total revenue generated for the first quarter went up to $54.5 billion. It marked the achievement as significant since, the number of weeks in a year-ago quarter were more (14) than, the current year's quarter (13). Still, it managed to collect what it claims to be the highest quarterly revenue ever.
We established new all-time quarterly records for iPhone and iPad sales, Apple's highest quarterly revenue ever." It's important to remember that there was only 13 weeks of sales included in Q1 2013, as compared to 14 weeks in the year-ago quarter", said the company CEO – Tim Cook.
As per the information available, Apple sold 47.8 million iPhones this quarter, a rise by 23%, and 22.9 million iPads. iPad sales were up by 33% when compared to Q1 of 2012. The company however saw decline in Mac sales. It managed to sell 4.1 million Macs during the quarter, 22% less of the last year's quarter sales. iPod sales were down too.
In all, the company sold over 75 million iOS devices in a single quarter. Surely, Time Cook was happy with sales and revenue numbers he managed to generate this quarter. He concluded by saying the following during a conference call with analytics,
We're thrilled with record revenue of over $54 billion. We're very confident in our product pipeline as we continue to focus on innovation and making the best products in the world."
Reports from the wireless carriers such as Verizon, AT&T and more had earlier suggested that sales of iPhone 5 were declining. Still, the company managed to beat last year's revenue figures.