Microsoft Edge has been showing a steady growth in gaining extensions. Currently, Google Chrome and Mozilla Firefox browsers have been leading to having most extensions. Microsoft is really behind these after Microsoft introduced the support for extensions with the release of Windows 10 1607 in August of 2016. It has been 2 years but Microsoft Edge has only a few extensions. Anyway, as a part of its steady growth, some renowned extension have been making their way to the Microsoft Store. Earlier we reported about the Norton Safe Web extension for Microsoft Edge released. And today, another company we all know named, Avast! has released their security extension for Microsoft Edge.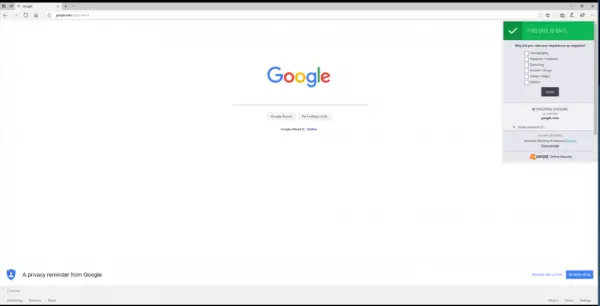 Avast Online Security for Edge
Avast Online Security offers a user the following features:
Identifies and blocks phishing sites trying to steal your data
See how a website has been rated by a growing community of 400 million Avast users
Easily check the rating of any website just by hovering over the link
Warns you when you're visiting websites with bad reputations
Rate a website effortlessly, marking them with a thumbs up or a thumbs down, to help other users know where to avoid
Blocks annoying tracking cookies that collect data on your browsing activities
It has a community of around 400 million people with whose help, you can get to know whichever website you are visiting is safe or not. The primary function of this extension is to check if the user's data is secured or not while using the Internet on Microsoft Edge.
You can Download it here from Microsoft Store.