Bill Gates has often been into headlines for the donations given to various NGOs and this time it is something very different and humane. The Bill & Melinda Gates Foundation have started a new and virtuous project named 'The Art of Saving a Life'.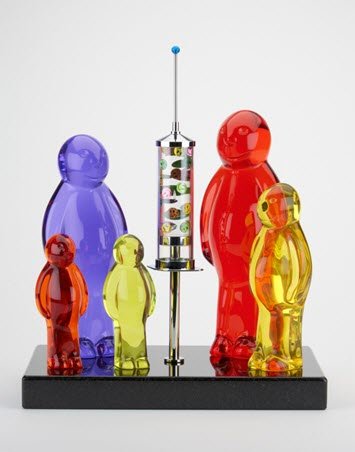 Guided by the belief that every life has equal value, the Bill & Melinda Gates Foundation works to help all people lead healthy, productive lives.
The project is all about demonstrating the importance of vaccines in life and encouraging people to use the vaccines. The project is designed especially to support Gavi, The Vaccine Alliance. Gavi, the Vaccine Alliance is a non-profit organization committed to encourage the use and providing easy access to vaccines in poor countries.
Bill Gates and his wife Melinda Gates have taken a different track this time. Their project 'The Art of Saving a Life' this time is sponsoring a high level event on 27 January in Berlin to fun Gavi Alliance.
Vaccines are undoubtedly one of the greatest innovations in the history of medicine and the event will accentuate this power through paintings, sculptures, music pieces and more. Various artists from around 24 countries, right from the sculptors, painters to musicians are invited to take part in this event and showcase the incredible power of vaccines. The main objective of this event is to provide lifesaving vaccines to 300 million children by 2020.
The event is being planned on a huge scale with leading partners from various private and non-governmental sectors.
Talking about the event Dr. Seth Berkley CEO Gavi said, "I'm looking forward to seeing a large part of this work in Berlin, where we will be calling on global leaders to stand together and pledge the necessary funds to immunize 300 million children by 2020, which will prevent up to 6 million deaths. This is a remarkable mix of both the art and science of saving a life."
Know more about the project The Art of Saving a Life' here.