Office Mix is an amazing service by Microsoft. And now you can see a great example of how this technology can be efficiently used to create a presentation that visually appealing and interactive. This presentation is created by Bill Gates using Office Mix. It is amazingly interactive – as good as Bill Gates giving the presentation live. The presentation is titled, Are poor countries doomed to stay poor.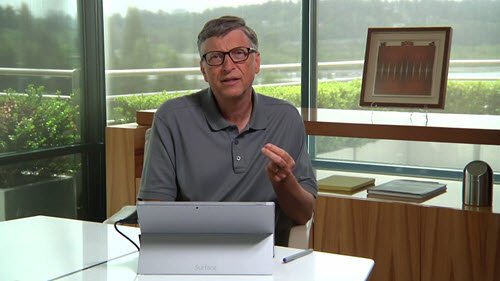 The presentation mainly focuses on the belief that the poor countries are doomed to stay poor. However, in the presentation, Bill Gates calls this as myth. He supports his statement with certain facts where it is pretty visible that most of the 'developing' countries are very much developed by now. Bill Gates also suggests that by 2035; i.e. 20 years from now, there will be no 'poor' country in this world. All these countries with 'low income' will move to the category of 'lower middle income' or even 'upper middle income'.
This presentation has become really interesting because it's interactive. This is one of the major features of the Microsoft Office Mix where you can make a standard presentation into an interesting online teaching tool. Office Mix offers authoring within the presentation. With the help of Office Mix you can add interactive experience in your standards PowerPoint presentation. And last but not least, Office Mix has a web portal where you can share your 'Mix' and check out its analytics.
The Windows Club had published a post when Microsoft had launched Office Mix Website in April 2014. At that time, Office Mix was not a full-fledged application, but only a preview product. But now, this preview product has grown into a feature-rich application that has the amazing ability to convert PowerPoint presentation into an interactive e-learning tool.