Microsoft recently shared the top 10 enhancements that have been introduced into the Bing Ads Web Interface this year since January. These improvements were rolled onto the Bing Ads web platform, earlier in order to accelerate the productivity of their customers.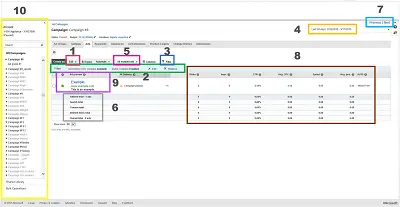 Nikhil Arun, Program Manager at Microsoft, said:
In our 2015 priorities, we are concentrating on saving you time and making your more productive. As we listened to your feedback, we realized that in addition to large features, there are many smaller items which help usability that we can deliver to make the product easier for you to use. Hence, we now have a team of engineers dedicated to these type of fixes who have been shipping changes that you have asked for on a weekly basis since January!
Improvements in Bing Ads Web Interface
Let's have a look at some of these usability changes for Bing Ads Web Interface.
Consumes less time to make editing of ad groups, campaigns, keywords and ads in bulk with the introduction of new Edit Menu Options.
Availability of more filters enables you to filter your ads based on Display, as well as Destination URLs.
Filters now remember your actions and hence allow you to make the similar changes in other grids too. Therefore, it saves time, and you do not have to set the filters again and again during your session.
Choose your desired date range from the pool to see your data and forget to go for the hectic filter customization for the same.
Select "All Enabled Campaigns" or "All Enabled Ads Groups" to apply the filters to all tabs (from parent to child entities) of the corresponding campaign or ad group.
Check out the total of the filtered entities with "Filtered Total" and the total of all the entities with "Overall Total".
Quickly navigate to Previous or Next Ad as well as Campaign Groups via Previous and Next links.
Renovation of default column order in the pages to deliver better results to the users as per their preferences.
Easy to edit and preview Ad in the Ads grid with the all-in-one Easy Ad Preview.
Sidebar has become more responsive and now changes with your enabled item filters in the grid.
As you use Bing Ads, you will see many more small changes that are meant to make your day a little easier.