Bing, after revealing it new logo and design this week, now highlighted the new apps that would be included into the Bing apps suite, which would be included in Microsoft's all new Windows 8.1. Rolling out as a free update for Windows 8 users, Windows 8.1 will come with Bing apps suite pre-installed. You will notice these Bing apps right on the Start Screen of Windows 8.1 along with its larger live tiles.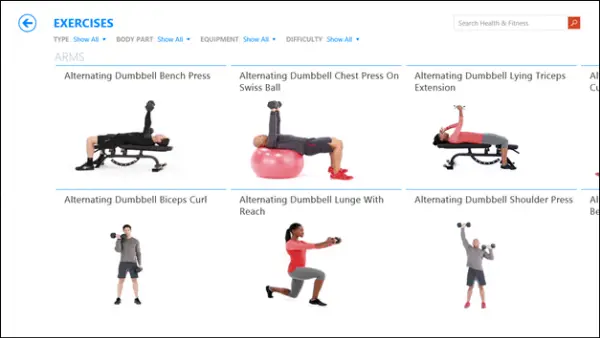 Explaining the new Bings app suite, Microsoft says,, "Bing apps bring the content that matters most to you in one gorgeous experience. These apps make the stuff you care about – news, finance, weather, sports, travel, food, health – visually vibrant, easy to use, and available at a glance when working side-by-side".
Bing today also added two new apps called Food & Drink and Health & Fitness to the Bing Apps Suite. Earlier this year in April 2013 Bing added the apps News, Weather, Sports, Finance, Maps and Travel to the Bing App Suite.
Bing Apps in Windows 8.1
Bing News App – Brings news from top national and international sources including New York Times, Wall Street Journal, Reuters, CNBC, Bloomberg, AP, and ABC.
Bing Travel App- Allows you to browse your travel destinations with 360 degree panorama images. You can also plan your travel with this Travel app.
Finance – Keeps you posted about the stocks updates and also include daily business news and finance tools like mortgage calculator etc.
Sports– Brings 74 sports leagues at one stop. It covers all the major sports like Golf, Ice Hockey, Baseball, Motor Sports, Tennis, Cricket, Rugby, Basketball, American Football and Soccer.
Food & Drink- This innovative app allows you to do hands-free cooking without touching your device. Just waving your hand in front of your device's camera would be enough. It includes thousands of recipes with technique videos, real pictures and detailed instructions. Furthermore you can also add your own recipes to the app
Health & Fitness– This app tracks your diet, health and exercise. It includes more than 220 workouts and 1000 exercises with the step-by-step instructions with detailed videos.
You can start enjoying the Bing app suite after the release of Windows 8.1 on October 17, 2013, says Microsoft.