Bing is proving to be good business for Microsoft even when it comes to competing with Google who is leading the market way ahead than others. But this does not stop Microsoft from minting money from Bing. It grew by 17% in Quarter 4 of 2018. This shows a steady growth for the search engine. Now, the Bing team at Microsoft has announced some new features that make Bing far more intelligent than before. Let us check some of them.
Hotel Bookings
Recently, they started to roll out a feature. With this, while searching for hotels online on Bing, users will get a list of fares for all the travel websites where that hotel is listed. Now, the user has got an opportunity to book it on such a service where it is listed as the cheapest.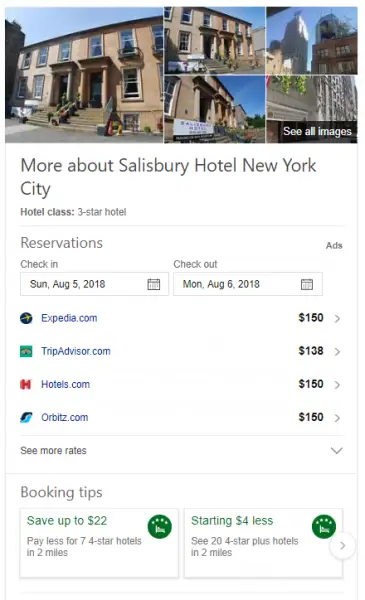 Not only that, but Bing will also show you the price trends in the past week or month as well. These all features will work through comparison of all the similar hotel in the searched town. This comparison will be on the basis of what these hotels are providing for the fee they are charging you for staying there.
Home Services: Pricing and Scheduling
While hotel booking is a painful task, Home Services like Painting and Gardening are not far behind too. The quotations provided by various service providers may differ heavily. This confuses the customer about how much to pay for the service they are asking for.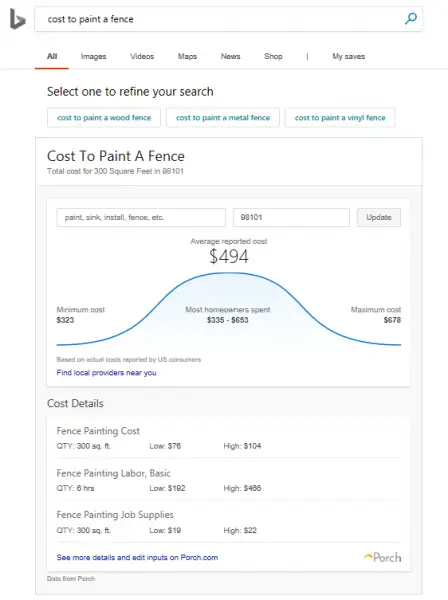 Bing can now provide you estimated cost that is running in the similar businesses. This data is collected from their partnership with Porch and hence this provides them with a comprehensive view of the required data.
Coupons and Discounts
Also, to make your experience way better, they have also added a support for coupons. This means, that when you are looking up for specific items on Bing, it will be smart enough to look up for a coupon for you. This will help you to shop for stuff smarter on the Internet.

If you wish, you can just have a demo tour of the above-mentioned features here. Also, you can read the whole announcement article here.