In an effort to promote participation of the US citizens in online political discussions and provide their real-time feedback on their President's speech, Bing is organizing a new real time, online public opinion tracker for President Obama's upcoming State of The Union address on February 1.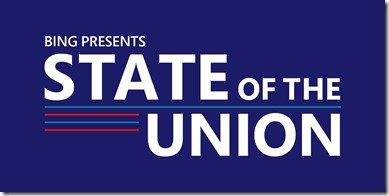 Named as Bing Pulse, the site will collect social media sentiment and real-time data from viewers watching next week's State of the Union address. The site will be live in action on the day of the president's speech.
Visitors of the website interested in participation will have to enter their gender and political affiliation. The dynamics of the website is such that it will allow a comment in favor of or against Mr. Obama from the same person every five seconds. A live tracker will count the number of "pulses" submitted and line graphs will show how people react to the language and the speech.
Bing Pulse will be accessible at noon on Saturday. Participants will also be able to use the Bing News Slider. Microsoft expects large participation from Web users, enough to make the website the "largest interactive State of the Union experience in history.
Currently, Microsoft search-engine is busy advertising both on-air with promotions through a partnership with Fox. And amplifying the news through Bing's social media sites.