With the introduction of "Smart Motion Preview" on videos viewed on Bing.com, Microsoft has gone one-up against Google. You compare both and you will find that Smart Motion Preview on Bing offers you a quick preview of the video you were hovering on, a feature that is not available with Google. With this short preview of not more than 30 seconds you are ensuring yourself that you don't really have to click on it to see what it is, just take a preview and then decide whether you want to click or not.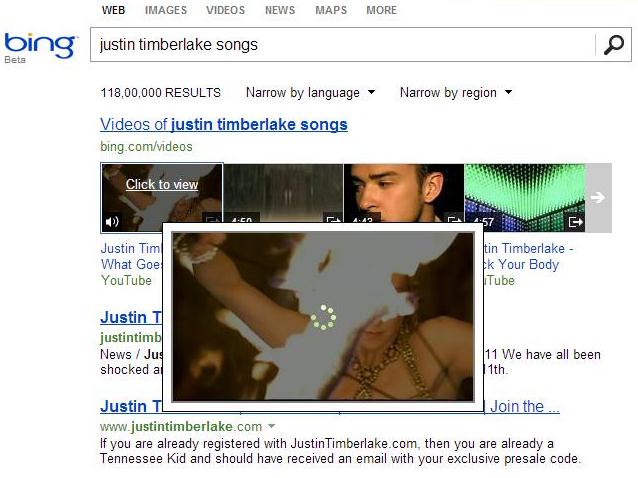 Through its official blog, Microsoft says
"How does it work? Smart Motion Previews give you the equivalent of a movie trailer for video results. When we crawl videos, we create short previews (never more than 30 seconds, made up of a few very short clips) that reflect what our video crawling technology thinks are the most relevant parts. We look at the audio levels for instance to see a big play in a sports video (based on the applause from a monster dunk, for example)"
This feature is really simple to use even if you are not a regular user of Bing. For instance you are searching for a particular video on Bing.com and you are presented with number of videos related with your search. Not sure which one satisfies your search you can hover over them one by one and see an immediate pop out that shows you a quick video preview up to 30 seconds. So you click on the one that is most relevant to you thereby saving time in search.
Microsoft has released videos showcasing advantage of Smart Motion Preview on Bing. Watch Bing vs Google video.
http://youtu.be/m_oY2Ws6Tu8
Currently it's only Bing's results that feature Rollover Video Preview, which allow you to preview video thumbnails without clicking. Here is one more reason for you to try Bing!