Bing Maps has introduced several new changes. Apart from new top of the world imagery, Bing Maps also released over 13 million sq km of updated satellite imagery. The top of the world imagery includes bathymetry data from Scripps Institution of Oceanography.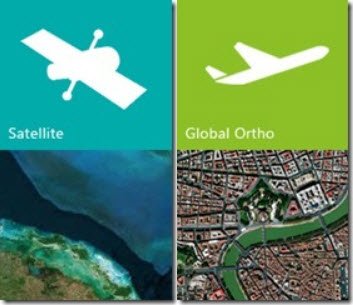 The new satellite imagery is provided by TerraColor and has a resolution of 15 meters per pixel, providing coverage of the entire world! It is sure to enhance overall viewer experience with Bing Maps and the Windows 8 Maps App.
Apart from reduced cloud covers, the new images have bathymetric imagery. Bathymetry is the study of underwater depth of lake or ocean floors. The Bathymetry or Topography of the Ocean floor is represented by color shadings which indicate the depth of the ocean floor.
Bing Maps has also added new high-resolution satellite imagery of a river running through the Brazilian Highlands, a metropolitan area, dunes, and an active stratovolcano on the Pacific Ring of Fire.
You can read the full details at Bing Blogs.