There's a new version of Bing that is available to users right now via the official website. It brings several new features to the forefront, but some of them will only be available in some countries, at least for the time being. Let's look at what some of these features are all about and whether or not they're worth your time.
Bing Maps improves usage
Gas Prices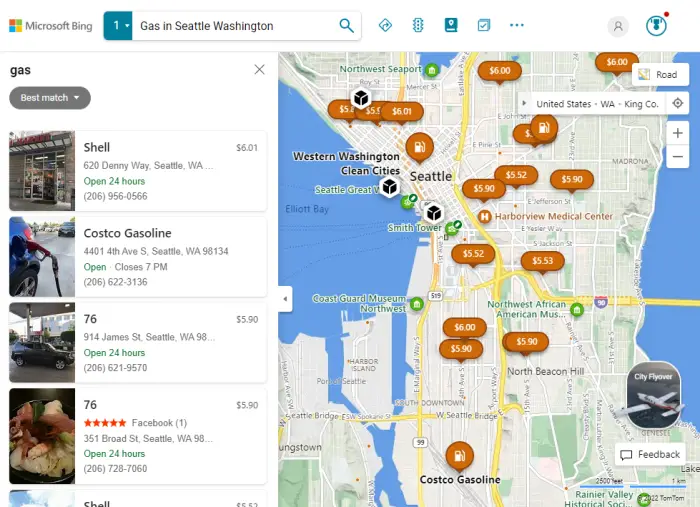 With the price of gas going up almost every day, it makes sense for folks to have the ability to know which gas station in close proximity is cheaper.
This is where the Gas Prices feature come into play because users can simply look at the map at locations within a 5-mile radius to find the most affordable spot. From this section, users will also gain access to a feature that acts like a gas finder app.
If you do not know how to get to the location, then take directions from Bing Maps to get there.
Distance Calculation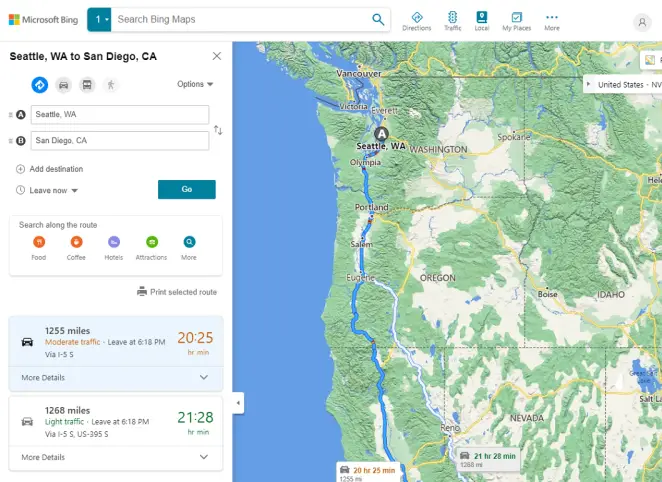 For those who want to calculate the distance between two places on Bing Maps, we suggest making use of the Distance Calculation feature. Simply enter a location in the Add a Place box, and from there, enter another place and right away you'll get information on the distance between the two areas.
This is important for travelers who want to plan a trip before taking the plunge on the road.
Parking Finder
After making it to your preferred destination, you will want to locate a place to park your vehicle. This is where the Parking finder app from within Bing Maps comes into play.
Here is what Microsoft had to say about the Parking Finder app:
Even before you select a parking lot by clicking on the respective pin on the map, you'll get a list with contextual information such as address, hours, and a phone number at the left of the map. Hovering over each "P" pin may also get information about the type of lot such as outdoor and self-parking plus the payment types they accept if that information is available. Getting there is just as easy as finding gas stations in a map app.
For calculating directions, the app uses the Bing Maps One-Click Directions feature. So just click on the link, and from there, select the current location as the beginning point. The route will then be calculated automatically.