If you often browse the web to see the top current news then Bing could be the right destination for you. Microsoft has come out with a new update for Bing News that let you stay on top of the news that matter you the most. The newly introduced "Topic View" in Bing shows up the most popular news posts with related picture galleries from a variety of news sources.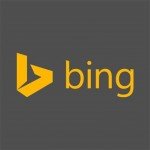 The Trending Topics feature on Bing News has already been working giving the readers all the latest news through quick scan. At the same time you can also click-through to the news in order to have deeper and detail view inside. With the "Topic View" features, the readers can now get a glance look about what news which is getting the most attention right now. Stories that has been read maximum number of times will be shown on top of the 'Topic View'.
Clicking on left and right arrow in Topic View will quickly scan you through the top stories and if at any time you want to move on to some other trending topic then carousel on top of the page will help you with that. On the right of the heading you can see a blue "stay up-to-date" button. Clicking on that button will add that news item to "interest-tracking list on Bing" and will stay there when you visit the Bing homepage or Cortana again.
For Chrome and Android users, Bing has brought a new feature that can help the user to earn and save rewards from everywhere and anywhere on the web. For Chrome, Bing Rewards Extension will help the user to check out the current offers, present status, credit balance and can access to Rewards Dashboard at any time. Not only this you can also see the progress of the redemption goals as well. For Android users Bing Reward app is there which is downloadable for free. So start earning credits while searching on Bing.
Bing together with OneDrive has come out with more offer for their users. Now through search tags and object recognition one can find photos and document files pretty easily. For example, if you are looking for any photos then you just need to give time, location, or text from the image themselves in the search criteria and in the next second the searched item will be in front of you.
With so many updates made by Bing in the last few months, stay tuned to see what's next to come.