Bing, the search engine by Microsoft, has incorporated several new features to make it an efficient solution provider. Now with Bing, you can get more technical instant answers and automated solutions for your queries. The search engine is now producing more information for the technical queries entered by its users.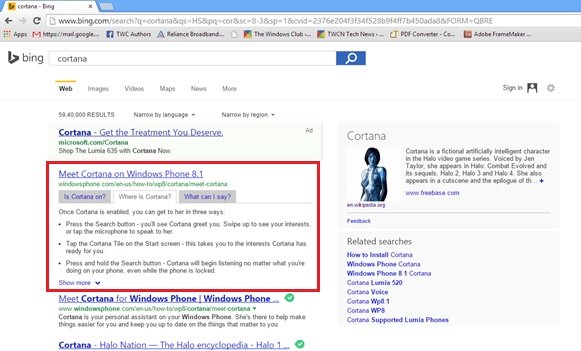 In a recent blog on 'MSDN', William Keener (Engineering Program Manager responsible for Support Diagnostics and Automated Solutions) mentioned that the technical instant answers (otherwise called as snippets) will be provided for Microsoft products and technical support related queries. In this blog Keener says,
"Bing has been providing factual instant answers for some time now, but recently they added "technical" instant answers for questions about Microsoft products or technical support issues. My previous team built the content management system that our internal content delivery teams are now using to add technical instant answers to Bing."
Not only an explanation is given in these technical instant answers; but links to necessary set-up and run programs are also provided; especially for the technical support related queries. Have a look at the following example, where the technical query is "Windows update troubleshooter".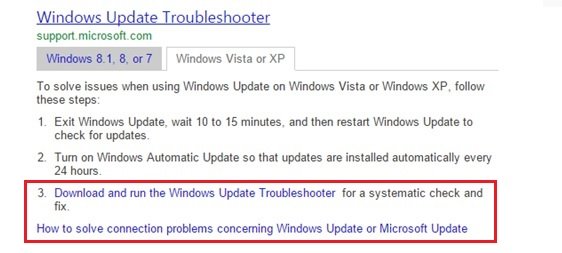 The Bing search engine brings forward step-by-step troubleshooting information to resolve the issues. The last (3rd) step takes the users to the link where they can down and run the Windows Update Troubleshooter to be used for resolving the issues. When the user clicks this link in step 3, they are prompted to open (or run) or save the troubleshooter. After that, it becomes the usual task of clicking the 'Open' or 'Run' option to launch the troubleshooter.
The CMS team at Bing has certainly given a lot of thought for making users' life easier by providing them the answers they are looking for and that too 'instantly'. Going forward from displaying the snippets of the information; Bing brings the much needed technical information and support for the users. Not only that the technical instant answers are also available in the Bing app on Windows Phone.
You can get more insight about this feature of Bing search engine on this blog on MSDN.