Microsoft is making some interesting changes to its Bing Rewards program that has been popular among users in the United States for a number of years now. It's a system where you'll earn points whenever search queries are made, and those points can then be used to get discounts on items via the Microsoft Store or Xbox Store.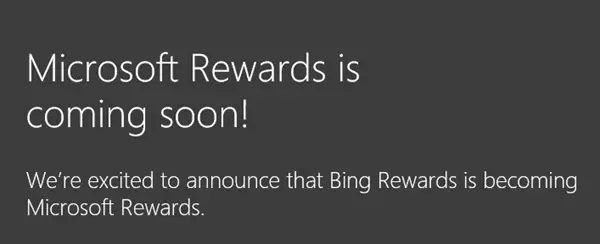 Microsoft Rewards
The first big change to Bing Rewards is the name change. Going forward, the software giant plans to call it Microsoft Rewards. This time around, users should be able to earn more points, and it more ways than before. The catch is, to earn more points, users will have to browse with Microsoft Edge.
Let's clarify that a little bit. You'll still be able to earn points with any other web browser, however, Microsoft Edge makes it possible to earn even more. We're not sure how much more, but do not expect it to be significant, at least, that's just our opinion.
It's also possible to level up your membership. From what we've gathered, there are two tiers ranging from Tier 1 to Tier 2. Folks who are on Tier 2 can earn more points and 10% off products from the Microsoft Store.
Right now, existing Bing Reward members will get a chance to bounce up to Tier 2 until October. After that, to keep Tier 2 status, one will be required to earn 500 points every month. That shouldn't be too hard if you use Microsoft Edge and Microsoft online services on a regular basis.
We do enjoy what Microsoft is doing here, but there's one big downside. All this is only available to folks in the United States and maybe in Canada. In fact, most of Microsoft online services work best in the United States, unlike Google where a majority of its services work as intended across the world.
Learn more about the new Microsoft Rewards right here. It is currently limited to the United States only.