A witty saying – In this world there's nothing certain, except two things, death and taxes. Indeed correct! Tax season has kicked off and by April 15 one can expect that most people in the United States of America would have filed their income tax returns with the Treasury department. One virtue of Americans worth lauding is abiding by the income tax filing obligation that runs over 85 %, the highest among developed countries. However, paying taxes is really taxing. As such, taxes become one of the most commonly searched topics, starting from the first month of the year- January and continuing through April.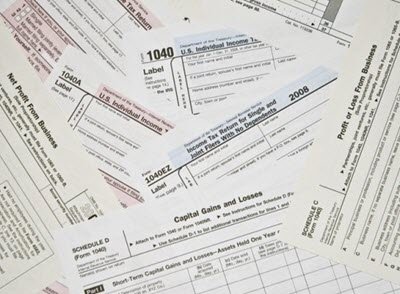 Bing Search offers Tax related search results
Fortunately, the process of finding, accessing and downloading these forms have been streamlined as possible. Microsoft's search engine Bing Search has added new features to the Bing search results pertaining to tax related queries. It is presumed, and search engines see a huge increase in the number of tax related queries between January and April.
A recent survey by Bing and Impulse Research revealed that one in four people rather prefer to clean their house from top to bottom than file their taxes. The search engines relieves you from the pain of finding forms and turn to it for different tax needs, such as search tips, tricks and instructional videos.
Suppose you are using Bing and search for tax forms or IRS forms (the most common tax related searches).
Instantly, you'll see an optimized user experience providing you with instant access to tax forms and related documents. If you know which form you're looking for (e.g. 1040), relevant information pertaining to the topic and quick links is displayed.
If you don't know where to start from just type in "tax forms" or "IRS forms" and Bing shows you the most commonly searched-for forms. It also presents you with useful information at a glance, including where to mail your taxes or where to e-File.
Bing Search engine has also added a portal for taxes at Bing.com/taxes where you can search tax tips and tricks, watch tax instructional videos, and even get "little tax humor" from Bing. The site also links to a Bing Search on this year's "Dirty Dozen" tax scams – the list that includes identity theft, fake charities and phishing details. Besides, the portal encourages you to pay takes on time and serves to help users avoid tax fraud.