Bing has come up with a new feature named Bing Site Safety Page which will characterize and mark the malicious websites in the search results itself. The new feature will tell the users if there is any safety issue with the website.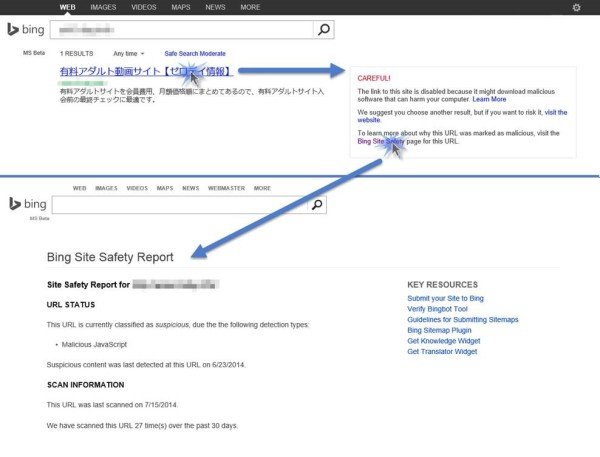 Bing Site Safety Page
Detailing the new feature, Microsoft has mentioned in the official blog post, that Bing Site Safety will also let you know the reason, why a particular website is marked malicious. The feature also mentions how long the warning has been there, and when the website was last scanned for any infection.
With this new feature of Bing Site Safety, the Bing users can now know the reasons behind the warning just by clicking on the link, "Learn more about why this URL was marked as malicious". This link will take the users to the Safety page, which displays the entire safety report including the reasons of being marked malicious, date of last scan and the current status of the URL.
Bing is still working on the features will soon be adding more to it.
The official blog post says that the company will soon be adding –
The total number of URLs detected as malicious on the site
The types of malware found
The last date of suspicious activity
When the site was last scanned
Warning trigger rate/ coverage
Bing claims that the warning is ~94% effective and with the roll out of this new feature Bing Site Safety Page, Bing users can enjoy safe web browsing.