Microsoft is slowly eroding Google's core business, something many thought to have been impossible in the past. This is very much due to Bing Search, a service that was once viewed as a pariah, something the software giant should have thrown off to the dogs.
Luckily, the company's newest CEO, Satya Nadella, saw a future in Bing and decided to beef up the platform instead of putting it aside or selling it off to another company. That decision seems to be paying off quite well for Microsoft since Bing added over $1 billion to Microsoft's recent quarterly revenues.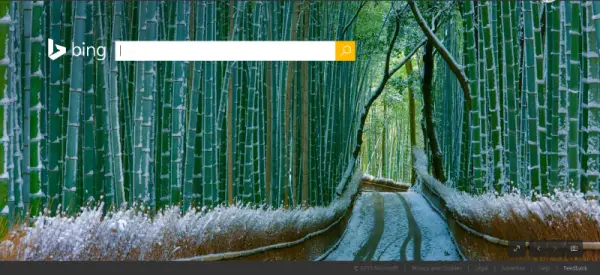 A few years ago, Bing cost the software giant $1 billion per quarter, but it now appears as if those days are over as the search engine slowly moves to cause significant problems for Google's core business.
The latest Comscore report claims that Bing has amassed a decent enough 21 percent of the search engine market share as it slowly eats away at Google's massive share. At the moment, the search giant is sitting on top with 64 percent of the search market, and Yahoo is a distant third with only 12 percent.
The rise is likely due to the release of Windows 10 and the line of Surface devices. Windows 10 comes with Bing as the default search engine, and so does Microsoft Edge. The Surface devices are all powered by Windows, so ultimately they will all have Bing as the default search engine.
On the mobile front, Windows 10 Mobile and Windows Phone operating systems are powered by Bing when it comes down to search.
With the likes of Windows 10 and the new Surface devices being a success for Microsoft so far, it makes perfect sense why Bing is on the rise. We expect it to continue down this path unless the software giant finds a way to mess up.