Bing today revealed that it had updated and improved upon its Friends Photos search experience. The Friends' Photos feature, introduced last year, let you find photos of your friends on Facebook.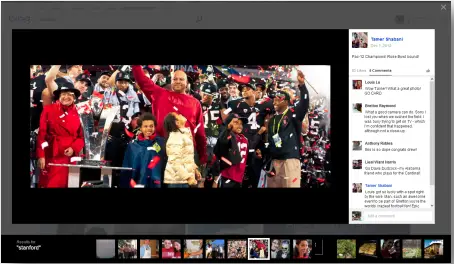 At Bing, we are constantly looking for ways to improve the search experience based on how you are using the product.
Bing has now rolled out a new experience that will make it much more easier to scan, discover and explore your friends' photos. The feature gets a new Modern UI tiled look, making it faster and more seamless to browse your friends pictures. Apart from this, a slide-show mode has been introduced.
Bing has already made it clear that it respects your Facebook privacy settings. Your Facebook friends will only be able to see the photos you have made viewable and your photos will never be shared with the public.