A few days back Apps for Windows 8, that is News, Finance, Weather, Sports, Maps and Travel were refreshed and were rolled out a significant set of updates across the apps except the Bing Weather app. Today the Bing Weather app for Windows 8 too got updated.

If we check its release notes, it still says:
Key updates to this release of the Weather app include:
10 days of detailed weather forecasts hour by hour
Updates to historical weather information
Additional information including sunrise/sunset
New weather background images
Performance enhancements
So it seems that these notes have not yet included the main update given to the app yet. On opening the updated app, the first thing you'll notice is a new Get Started panel which will make adding your favorite places easier. Clicking on it takes you to Places where one can easily add the Place he wants. One can remove this panel, if one doesn't want it.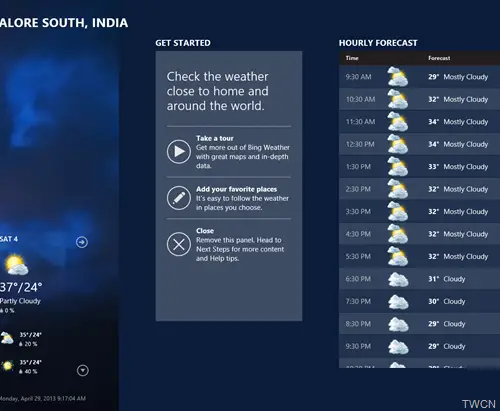 On right-clicking it, you can see some new options like Ski resorts in the App bars.

The release notes do not mention about the new maps. The updates also include dynamically moving weather maps for your city or region in a number of categories including satellite, temperature, precipitation, cloud cover and radar. You also get weather conditions at ski resorts in 24 countries around the world shown in a beautiful way. These maps are the new ones. Looks better than earlier ones. Apart from the maps, app provides lots of historical weather data like the earlier version.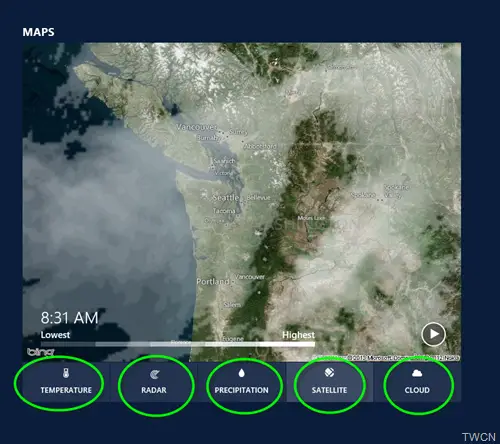 Selecting any of the categories and clicking on the arrow, runs the map in full screen mode showing the changes dynamically like cloud movement, etc.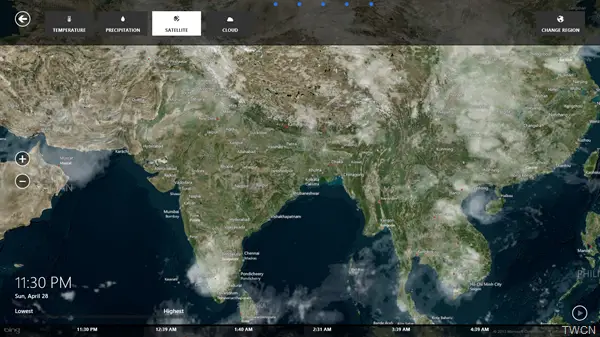 Scrolling further horizontally, the main Bing weather screen provides details of the Ski resort if your place has one nearby, here are few screenshots –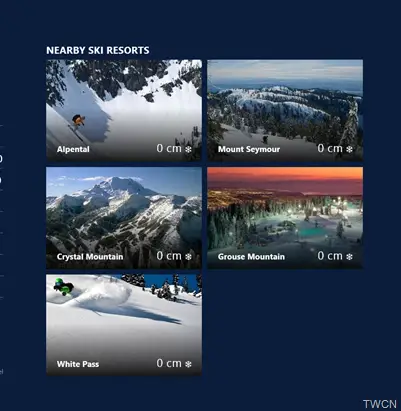 It provides a lot of details of each place along with Alerts if any.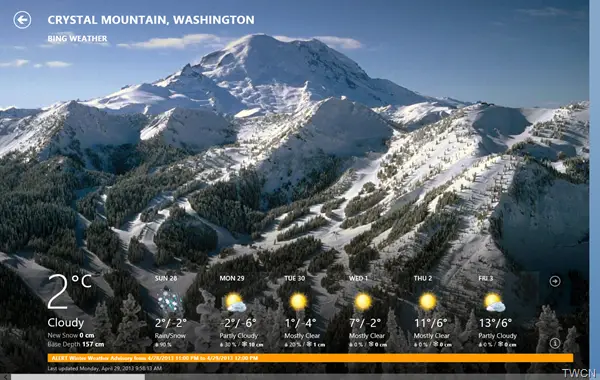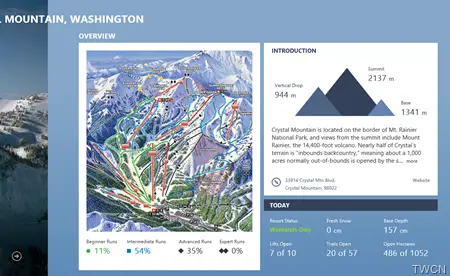 Scrolling further horizontally, provides Next Steps panel providing links for various useful options including sending feedback about the app, what you like and what you do not like, your suggestions, etc.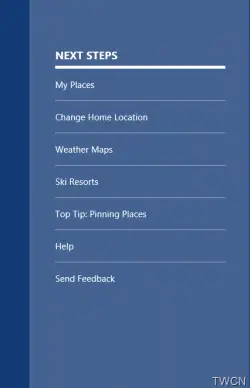 I'm not sure if there were ads being shown earlier too, but now you have two Bing Ads shown in between.
If you haven't checked for these Bing Weather updates, get the update now from the Windows 8 Store. Bing Weather app is one of my favorite apps. It's a beautiful app which I use it daily.