By now, we suspect a lot of people would know what Boot Camp is, but we can understand if most Windows 10 users are a bit confused. You see, Boot Camp, also known as Boot Camp Assistant, is a multi-boot utility found in Apple's macOS that is designed to aid users in installing Windows 10 onto an Intel-based Macintosh computer. With this tool, you can easily switch between Windows 10 and your macOS, so in essence, it is dual-booting but more sophisticated.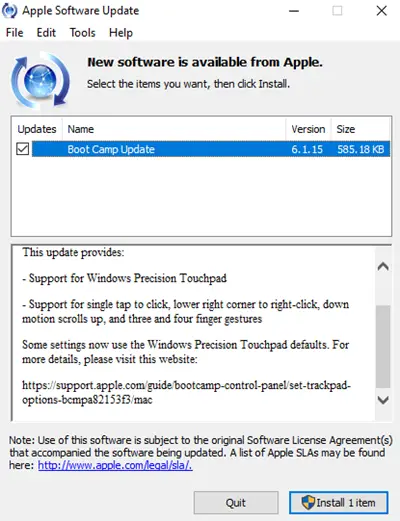 Boot Camp supports Windows Precision Touchpad gestures
Now, just recently, we've come to understand via Reddit that Boot Camp Assistant now supports Windows Precision Touchpad gestures on a Mac computer. However, there is one caveat about this new development, and it's the fact that it only supports Mac computers with the T2 security chip.
We find this update to be significant for anyone who wants to make the most of the large trackpad found on all supported MacBooks. Furthermore, the Windows Precision Trackpad feature increases the functionality of the trackpad on Windows 10 devices, so that is something you want to have in your arsenal.
One of the enormous benefits is for users to have the option to make use of gestures. For example, you can use gestures to increase or decrease the volume, switch between apps, and much more. Admittedly, it is not a feature that all Windows 10 computer enthusiasts use, but it should be.
From what we've gathered, a Mac owner's only choice was to download an unofficial driver to turn on Precision Touchpad features in Boot Camp. Such actions are no longer required, of course, but the option is still yours if you want to keep using the unofficial driver or switch over to the real deal.
Get this new update by downloading Apple's Software Updater for Windows 10, or you can venture over to GitHub in order to download and use the unofficial driver.