Hackers can now hack your social networking accounts and update your status, chat with your friends, invite them on your behalf and much more. Trend Micros has recently detected a new malware hijacking the social networking accounts such as Twitter, Facebook and Google+. According to a report posted by Trend Micro, this malware targets the Firefox and Chrome users specifically.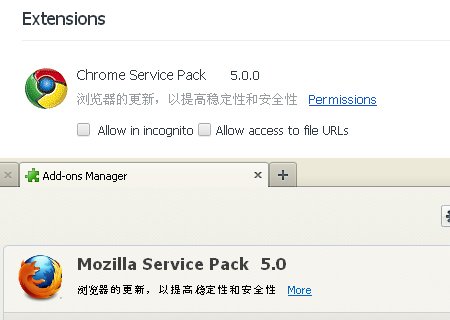 This malware entices the users to download a video player update which is actually the malware which automatically installs a malicious browser plugin. The fake video player update exhibited by the malware is digitally signed which makes the users trust and download it on their system.
This fake video player updated once installed automatically downloads a configuration file through which the hackers hack the social media accounts of the user. The hackers can then use the social networking accounts to Like Pages, Share Posts, Join Groups, post comments and Invite your friends to join groups.
The official blog post reporting the threat says, "To install these fake extensions, users would see various lures on social media sites to try to get users to install a fake video player update. In reality, this player update is a malicious file detected as TROJ_FEBUSER.AA, installs a browser plugin depending on the browser currently being used".
The malicious browser plugin for Chrome is named as Chrome Service 5.0.0 and in Firefox it is termed as Mozilla Service Pack 5.0.0.
Stay safe!