The website of India's state-owned telecom company The Bharat Sanchar Nigam Limited (BSNL) website, www.bsnl.co.in was hacked today! Anonymous India claimed credit for hacking the website and said that it hacked the website in support of activists Aseem Trivedi and Alok Dixit, who are on a hunger strike to protest Section 66A of the IT Act.
@opindia_revenge tweeted:
BSNL Websites hacked, passwords and database leaked http://pastebin.com/wjtiyvx4 Anonymous India demands withdrawal of Sec 66A of IT Act.
What is of concern is that the database and passwords have been leaked and displayed on to the Internet.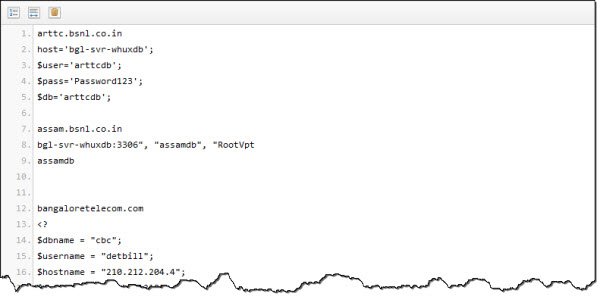 BSNL Chairman and Managing Director R K Upadhyay said:
Our website has been hacked and our people are working on it.
Some over-zelous Police Officers had recently invoked the provision of Section 66A of the IT Act to arrest some students over some Facebook remarks. Two young girls were arrested in India for criticizing on Facebook the bandh that followed the death of a political leader – and so in protest against the said section, the act seems to have been carried out.
The website www.bsnl.co.in is currently offline!