Microsoft surprised all of us again! A new build 10162 for PCs was released to Windows Insiders in the fast ring. This is the third within a week. We had just seen back to back release of two builds and here comes one more.
As the final release date nears, Microsoft has reached a point in the Windows 10 development where almost every build  in their internal ring is clearing the criteria for release to Windows Insiders. It has crossed earlier stage of adding big new features and now is focusing on bug fixing and final polishing. That's why they have so many builds.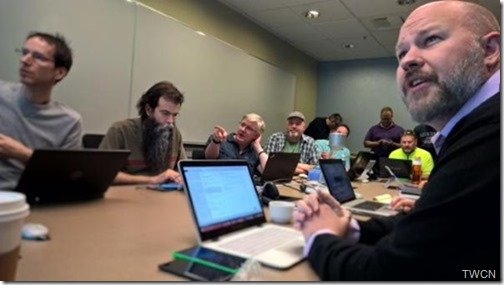 Actually Microsoft can provide daily builds as some Insiders had requested but the Windows team decides how long to let the each build stay with Insiders so that one can look into problems and send feedback. It is important to have few days on a build so that all of the code doing deferred work gets tested and thus get to know of any errors.
Why one more build so soon?
Microsoft had just released Build 10159 but this week being a holiday weekend (in US) they thought the Insiders would want to have a fresher build to have a look at them during the holiday weekend. So the build 10162 got released. Internal telemetry metrics of this build shows it has better reliability, performance, battery life and compatibility than ay other Windows 10 Insider Preview build so far.
Having such a good telemetry metrics, Microsoft is looking at this build for users feedback in Fast ring and hoping no issues emerge in the Fast ring. Depending on this, Microsoft will release it early next week to Slow ring along with ISOs.
Posting this, Gabe Aul of Microsoft expressed excitement on getting closer to the Final release and how the things are shaping up.
The above pic posted earlier, is one of Flight Ops meeting of the Windows team working on the Fast ring flights. Here's interesting piece of info about the pic provided by Gabe Aul earlier, "That's Anthony, he was clean shaven when we started working on Win10 and will shave again on 7/29"
If you are on the Fast ring, get the 10162 and see how the build performs.
UPDATE: ISOs of the July Update (build 10162) are also now available for download for Windows Insider