Another PC build 10159 released for Windows Insiders today. That was quite a surprise. As Windows 10 Build 10158 was released to Windows Insider Fast ring just yesterday. 2 builds in 2 days..a sort of a record!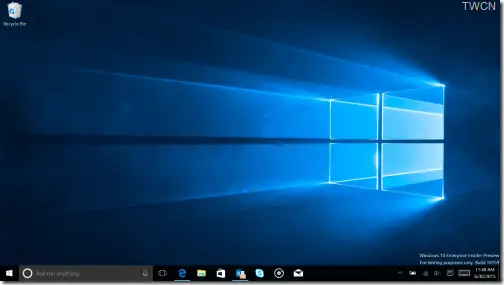 Why 2 builds back to back?
Windows Insider were surprised to see 2 builds released in 2 days. But not complaining as Windows Insiders wants to test and experience it as much as possible before the final release on 29th July.
Gabe Aul of Microsoft explains why 2 builds in 2 days. There is internal ring for the team which validates the builds produced in internal rings. These are done by the OSG team and Microsoft. And if the build passes all the criteria then only it gets released to Windows Insiders. It first gets released to Windows Insider Fast ring and after getting feedback as being solid build, its released to Slow ring. The team has been using build 10158 for a week now and they knew it was a strong build. And after watching it for a week, the data backed up for it also confirmed, so they released 10158 yesterday.
Very closely, build 10159 too was there in their internal ring . This had over 300 fixes with one very interesting change but the team didn't want to wait for 10158 so they released it while still evaluating 10159.
…Hot on its heels though was build 10159, which in addition to more fixes (over 300 of them!), took in one very interesting change…
It turned out that build 10159 too was a great build and passed all the criteria required for the Windows Insider Fast ring. The team could have held off to give some time with 10158 but thought the Insiders wanted to see some change.
As Gabe Aul, General Manager of the OSG data and Fundamentals team says in the blog post:
Let us know if we chose correctly, or if Fast suddenly got *too* fast with 2 builds in 2 days.
It was a surprise but Windows Insiders like such surprises! The team hasn't specified what specific fixes has been included in the build. So the Insiders will try to identify them and the interesting change. Team has posted the now famous wallpaper screenshot in the blog post, so hoping its there in the build. Please note if the Insider is actively downloading 10158 when 10159 is published, you may get an error 0x80246017. If that is the case, just reboot your PC, go back to Settings,check again and you will get to see build 10159.