Opera software recently got a buyout offer of $1.2 billion from internet focused Chinese consortium which includes Kunlun Tech, Qihoo 360, and some investment firms including Yonglian. Qihoo is one of the most notable internet firms of China and Kunlun is well known as a game firm.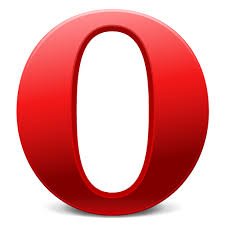 As per the buyout offer, the Chinese companies will get 100% stake of browser maker Opera. The consortium valued Opera at around 10.4 billion NOK. The rumors about this buyout were already out for last one week when Oslo exchange decided to stop trading Opera software's shares.
Recommending the shareholders to approve the takeover, Opera CEO Lars Boilsen said,
There is strong strategic and industrial logic to the acquisition of Opera by the Consortium. The Consortium's ownership will strengthen Opera's position to serve our users and partners with even greater innovation and to accelerate our plans of expansion and growth.
Opera board gave a statement saying,
Our Board has undertaken a careful review of the terms and conditions of the Offer and is unanimous in its recommendation. We commend the management team on the work they have done on behalf of the shareholders, employees and other Opera stakeholders.
Opera is a well-known web browser most commonly used in mobile phones. The speed and small file size is what make it one of the most popular web browsers among the Android mobile phone users. If this acquisition deal gets finalized, Opera for computers will be able to reach more users, faster.
Talking about the acquisition, Kunlun CEO Yahui Zhou said,
"Kunlun has always been a pioneer in international growth among its Chinese Internet peers and has already obtained a large market share in Asia, Europe, and other markets. By combining Opera with Kunlun, Qihoo, and Golden Brick, the Consortium will join forces and solidify our leadership position in the international Internet space."
Opera reportedly has received an offer on NOK 71 per share, a premium of 56% above to where it was trading for last 30 days and 53% above of where it was trading on February 4, 2016. The Company will supposedly release its earnings details soon and will also talk more about the acquisition. For now, Opera is seeking approvals from government entities and Opera shareholders.
Head over to Opera Blogs to know more about the latest buyout offer.