A recent update from Google mentions that Gmail will no longer support Chrome browser version 53 and below. Gmail will remove its support starting from February 8th, 2017. From this day, users who will user Chrome Browser version 53 or lower to open their Gmail will see a banner encouraging them to upgrade to the latest version of Chrome. The current and latest version of Chrome Browser is version 55 and it consists of several important updates.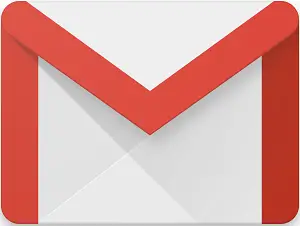 Gmail will not support Chrome v53
The first and foremost reason behind Gmail not supporting the lower versions of Chrome Browser is security. Due to ever-emerging cyber crimes, the earlier versions of Chrome Browser have become susceptible to many threats. As a result, Chrome Browser's latest version has been given several new security updates. Gmail being one of the most used email services, cannot afford to expose their users' email IDs and passwords to cyber threats.
G Suite mentions the effects if users continue to use Chrome Browser version 53:
Gmail will continue to function on Chrome Browser v53 and below through the end of 2017.
If you continue to use older versions of Chrome Browser now that support has ended, Gmail will be more vulnerable to security risks and users will not have access to new features and bug fixes.
Users who remain on Chrome v53 and below could be redirected to the basic HTML version of Gmail as early as Dec 2017.
Gmail not supporting Chrome Browser version 53 and below will mainly affect the Windows XP and Windows Vista users. That's because v49 was the last released version which supported those operating systems. In fact, users are recommended to upgrade their machines from Windows XP and Vista to latest OS, as these are no longer maintained by Microsoft.
G Suite's team mentions at the end that,
"Google does not typically announce when we discontinue support for older versions of Chrome browser because of our current supported browser policy, which states that only the most recent version of Chrome is supported. This announcement was made given the expected impact on Windows XP and Windows Vista users and known security risks."
So make sure that you are on the latest version of Chrome browser.