Cloudflare has announced a new service called Cloudflare Radar. As the name suggests, Cloudflare Radar tracks Internet patterns. Cloudflare Radar will keep track of all activities that show up in trends and details about websites — whether good or bad — to safeguard its customers against the knowns and unknowns.
Up until now, website insights were available internally at Cloudflare, a web infrastructure company that excels in digital security.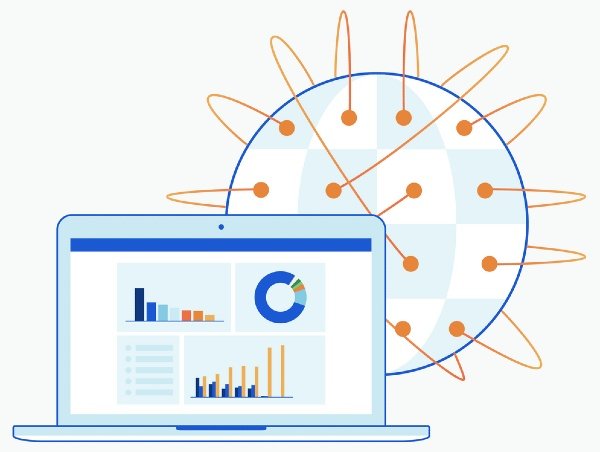 Cloudflare Radar service announced
"Our goal is to help build a better Internet and we want to do this by exposing insights, threats and trends based on the aggregated data that we have. We want to help anyone understand what is happening on the Internet from a security, performance and usage perspective. Every Internet user should have easy access to answer the questions that they have," said Marc Lamik, Director of Product at Cloudflare.
Cloudflare Radar service is divided into three key components, as follows:
Radar Internet Insights
Radar Domain Insights
Radar IP Insights
Cloudflare Radar is a standalone portal that offers the latest news about events that are currently happening on the Internet under Internet Insights. It also shows events around developments in Internet traffic.
It offers insights into traffic patterns seen in certain countries or patterns related to events such as the on-going pandemic.
You can also find the trend data that is constantly updated. You can also filter this data by country or by time frames: last hour, last 24 hours, last 7 days.
Following is the series of Internet insights available on Cloudflare Radar:
Change in Internet Traffic Worldwide
Most popular and trending domains
Attack activity and Technology Trends
Radar Domain Insights are specific to an individual domain. For example, thewindowsclub.com.
It will provide users with insights into the global ranking as well as security information. This way, one can identify potential security threats and risks associated with a particular website.
All you need to do is type a domain name or hostname in the search box, which is located within the top domains section on the Radar Internet insights Homepage.
Last but not least, Radar IP Insights will allow users to lookup an IP address. All you need to do is enter the IP address you want to look up in the search box.
Do you want to use this Cloudflare service? Simply visit radar.cloudflare.com.
Read: Cloudflare's web analytics service to take on Google Analytics