Cortana for Android has now made available as Public beta. Early access to the Cortana the digital assistant for PC was made available in July for limited number of people for using Cortana on Android in a closed beta. And now it has been opened to public. It means beta of the Cortana app available to all Android phone users.
Cortana for Android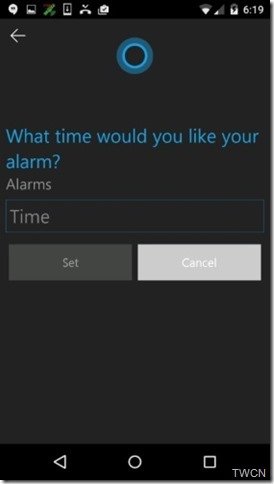 Cortana being already on the PC or on Windows Phone, its functionality now extended across devices.
"..With the app, you can manage your hectic lifestyle by setting and getting reminders, searching the web on-the-go, tracking important information such as flight details as well as starting and completing tasks across all of your devices…"
Since the launch of closed beta, the app has made several improvements including ability to set Cortana as the destination for the home button press. It means Cortana is just a button-press away.
There are a few differences in what Cortana can do in its native Windows environment and in the app on Android. Toggling settings, opening apps or invoking Cortana hands-free by saying "Hey Cortana" are only available on Windows for now.
The Android beta app will be improved continuously incorporating users feedback. Users can get Cortana app for Android from this link.
Announcing about the Public beta, Microsoft further said that, Cortana on Android public beta app is currently available in the U.S. only and is planning to roll out to other markets too. So keep looking for further announcements.