Cortana has been coming along with Windows 10 since the initial release. It used to comes preinstalled with the operating system. But now Cortana has been spotted as a standalone app for Windows 10 on the Microsoft Store. With its expansion of the 'Personal' digital assistant to other platforms like Android and iOS, the process of keeping the Windows 10 counterpart at par with Android and iOS versions was hard. So, it looks like Microsoft is planning to push it as a standalone app.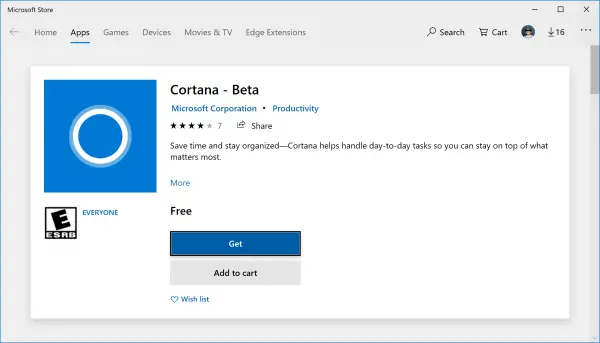 Download Cortana app for Windows 10 from the Microsoft Store
This new Cortana application available on the Microsoft Store is currently in the BETA stage. This means that Microsoft is actively developing a number of its new features in the background. It will also come with various glitches, bugs, and errors. So, if you are planning to give it a try, you need to be ready for them.
The main positive point about releasing the Cortana app on Windows 10 in the Microsoft Store is the fact that Cortana will be able to be updated more frequently as per what the development team decides and will eventually get new features faster.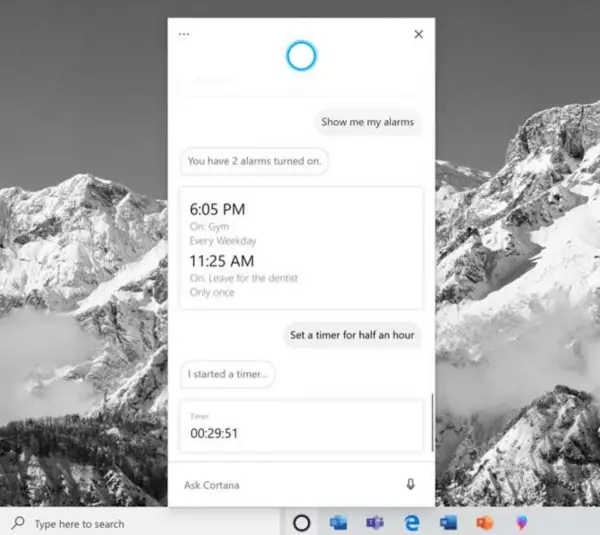 This quite explains the separation of Cortana and Windows Search with the release of Windows 10 1903 May 2019 update. In this way, Windows Search and Cortana can be developed independently.
Apart from this, it is quite unclear what Microsoft is trying to achieve here. But this change will reflect with the release of Windows 10 19H2 later this year. The release is also kept behind the curtains as of now because the testing for this release with Windows Insiders has not yet begun but the 20H1 release that will be made available in the first half of 2020 has already begun about a year prior.
If you wish, you can find the Cortana BETA app here on the Microsoft Store – and leave your valuable feedback as Microsoft iterates its development further. All you need to make sure is that you are running Windows 10 1903 May 2019 Update or newer.