Toshiba laptop users can now have their virtual personal assistant Cortana right on their devices. Windows 10 laptops from Toshiba will now come with a dedicated Cortana keyboard button. Toshiba will also be adding better microphones to the laptops to make Cortana work better. Cortana is all set to make its way from Windows Phone to Windows PC. While Cortana initially was launched only with Windows Phone and back in the month of March, Microsoft shared the probability of bringing it to Android and iOS devices.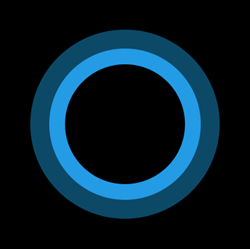 With the all new Cortana keyboard button on Windows 10 laptops, users can now launch their personal assistant with just a single click.
The general manager and vice president for Toshiba America's PC business Jeff Barney says, "The Cortana key will be on all of Toshiba's Windows 10 PCs across the board, top to bottom." He further added, "The key will sit in the upper left area, near the function keys".
Earlier last month Microsoft announced that the Windows users can now integrate their personal digital assistant Cortana with the Universal Windows apps and do more with voice command feature. In case, if you're unable to enable Cortana in newest builds of Windows 10, check out this fix.
Windows 10 will arrive on July 29. While every PC maker is waiting eagerly for the launch, Toshiba seems to be all set to welcome Microsoft's latest operating system with its all new Cortana keyboard button.