Microsoft has been long silent about the consumer-focused major features for Cortana that would give her an edge over the competition. But this does not mean that Cortana is no longer in development internally at Microsoft. Windows Insiders have been seeing a few features here and there for a while. One such feature that was released to Windows Insiders in the United States. This update for released on for Windows 10 devices.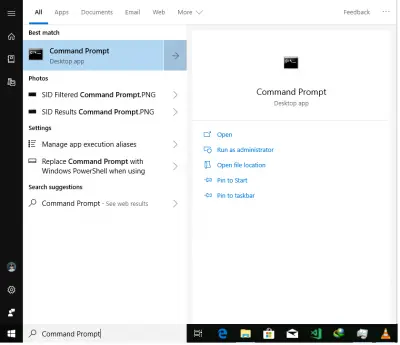 Cortana getting a new UI
This new UI refresh brings a whole new better UI design which makes interaction with her even better. Microsoft has added links called as Apps, Settings, Documents, Photos and the Web now.
Also, whatever a user searches for using Cortana is now categorized into an extra set of options. These filters like Apps, Email, Documents, Photos, and Web really helps the user to find whatever they are looking for, faster. Along with this, whenever you look out for an executable file, you have a separate panel no the right where you can find options like to open a file, run that file as an Administrator, open the file's original location, Pin to Start and Pin to the Taskbar too. And if you are looking for a UWP app, you get the same panel with a bunch of different options too. You can open the app, Pin or Unpin it to and from Start and the Taskbar or just jump into the App's Settings directly.
Lastly, you also get a new UI for Cortana's Home space where you find a good Microsoft Timeline experience to Cortana which will play a major part in the future integration of Microsoft Graph with user's mobile phones in the near future.
This update is a server-side update. This means that you need not install anything from anywhere. This also means that if you do not see this change yet, you will soon because this server-side update is still rolling out to users globally.