The AI-based voice assistants can be super fun at times! Apple has Siri, Google has Assistant, Amazon has Alexa, Samsung has Bixby, and Microsoft has Cortana. Now, there has been a rumor going around that Microsoft plans to rename Cortana eventually. Although Microsoft has not said anything about renaming Cortana yet, Cortana's presence has diminished from, let's say, Android where the majority of the smartphone users come from.
"Who will be the next Prime Minister of India?"
Microsoft had a standalone Cortana app for Android, which is no longer available. Plus, Microsoft is also planning to remove Cortana from its Android launcher. In fact, Cortana is nowhere to be found in Microsoft Launcher Preview (Early Access).
However, Cortana still exists on the Windows 10 operating system. Hence, we decided to run a fun experiment. We wanted to understand how Cortana responds to questions that put it in a tough spot.
So, I decided to ask Cortana who will be the next Prime Minister of India?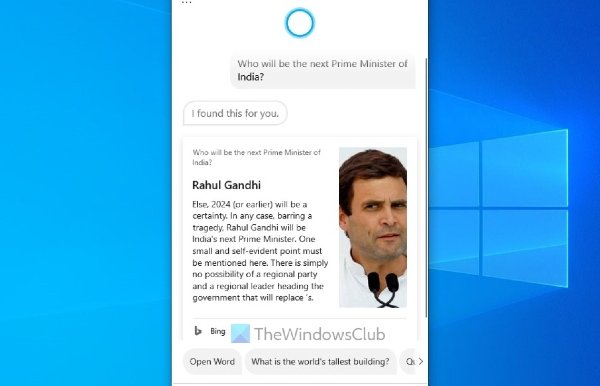 To my surprise, Cortana responded with a Bing search snippet particularly highlighting the name Rahul Gandhi as India's next Prime Minister.

Then, we asked the same question to Google Assistant and Apple Siri and both of them played it safe by simply providing links to articles related to those keywords, unlike Cortana.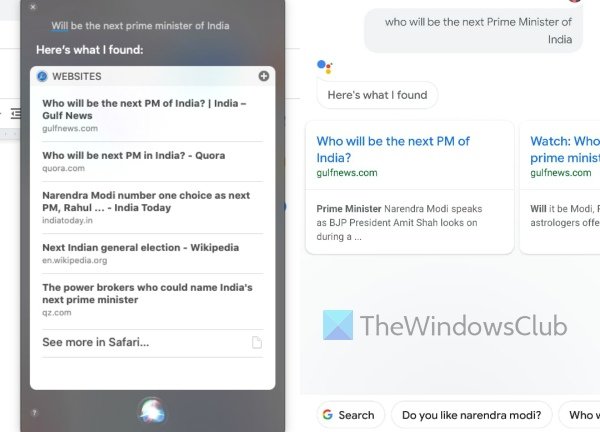 Cortana answers questions using information and search results from Bing, Microsoft's default search engine. So, we ran a Bing search query hoping to come across a similar search result.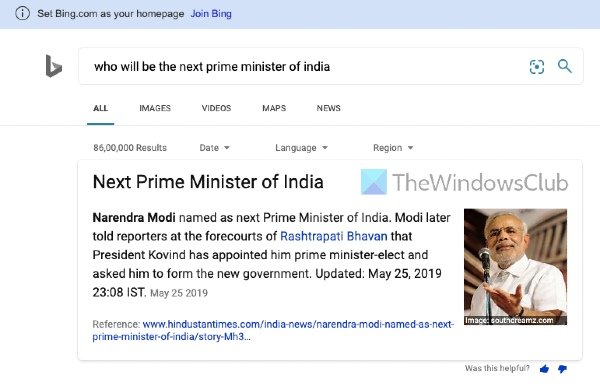 However, the Bing search result was totally different. It simply highlighted excerpts from a related story with a picture of Prime Minister Narendra Modi, unlike in Cortana.
Then, we also asked Cortana who will be the next President of the United States of America, to which it smartly replied: "Sorry, I'm not able to help with this one."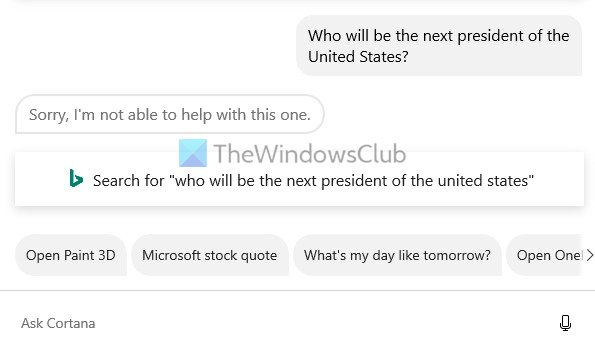 This is clearly not the first time a search result has been caught acting strangely. Previously, Google CEO Sundar Pichai had to explain to Congress why searching "idiot" returns pictures of President Donald Trump.