Many of the built-in features in Cortana application are designed to help its users get things done effortlessly. Different tasks ranging from tracking flights/packages to setting a location-based reminder can be easily accomplished via a simple tap on Cortana. However, the focus of the company is on making the app more proactive by refining its intelligence capability and adding new features to its calendar management capabilities.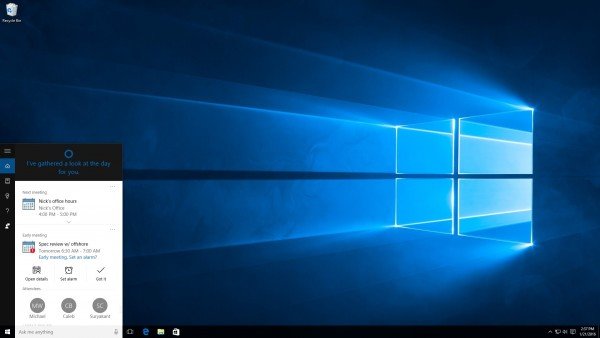 Cortana will better manage your Calendar
It is found that people often make promises to do things in email but conveniently forget about it at the end of the day. The problem also gets compounded when these reminders get lost in the pile of unread messages. With the new ability added to Cortana to automatically recognize commitment in emails and provide reminders, things will be simplified to much an extent.
Joint efforts of Microsoft and its research team will bring the new ability to Cortana to help people better keep track of their commitments. Microsoft Research (MSR) for long was pursuing for an ingenious solution of automatically recognizing when people make commitments to one another in email messages and serve them timely reminders.
As we look forward, we will continue to invest in areas that truly reflect the capabilities of a real-life assistant, like proactively reminding you about the things you have to do without you even asking, getting you to a meeting on time or helping to track and manage your calendar", reads a page on Windows Blog.
It is believed that via this feature, Microsoft Corporation gives a peek into its Artificial Intelligence capability for Windows 10 users, who are forgetful in remembering their commitments You can disable the feature if you don't want Cortana to scan your email at all.