Dell yesterday announced new additions to its notebook and tablet line-up in an event in New York. Starting with its quad-core XPS 15.6 UltraSharp QHD+, Dell introduced a bunch of new XPS 11, XPS 13, and XPS 15 Laptops. Built with Intel's 4Gen processor the latest XPS units from Dell tout UltraSharp QHD display with high resolutions. Dell XPS 11.6, XPS 13 and XPS 15.6 come with a resolution of 2560×1440, 1920×1080 and 3200×1800 respectively.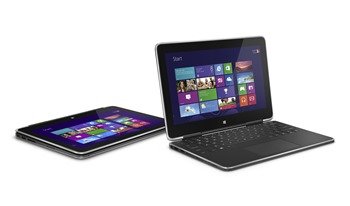 The Dell XPS 15.6 with an UltraSharp QHD+ display (3200×1800) was the star of the launch event. It weighs less than 4.5 pounds and is just 18 millimeters in thickness.
Showcasing the Dell XPS 15.6 unit, Dell's vice president Sam Burd said, "The most powerful XPS laptop we have ever shipped."
Along with its XPS lineup Dell also brought-up a new family of  Windows 8 Venue tablets including the Venue 11 Pro and Venue 8 Pro Windows 8 tablet.
Dell Venue 8 Pro
Dell Venue 8 Pro runs Windows 8.1 and is powered by an Intel Atom Z3470D processor. It weighs less than a pound and is one-third of an inch thick. Other standard amenities include 2 GB of RAM, 32 GB/64 GB storage, dual band 2×2 MIMO 802.11n Wi-Fi, and 5 mega pixel rear facing camera, 1.2 mega pixel webcam, Bluetooth 4.0, 4G LTE, and a MicroSD card slot.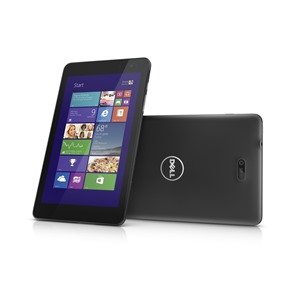 Dell Venue 11 Pro
Dell Venue 11 Pro on the other hand comes with a 10-inch display and various processor options up to Intel Core 5th Gen processor. It offers the storage space from 256 GB up to 8 GB with dual band 2×2 MIMO 802.11n Wi-Fi, HSPA+, 4G LTE, Bluetooth 4.0, NFC support, and full-size USB 3.0 port.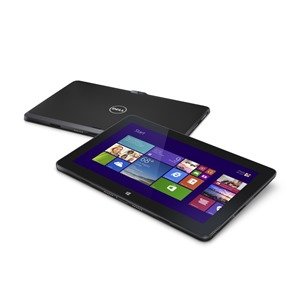 Tablets launched in the event also include  Venue 7 which runs on Android Jelly Bean and comes with a 4G LTE connectivity and a high-definition display.
During the launch event Dell confirmed that the company would not be refreshing the current range of its Windows RT products running ARM-based chips. CEO Hand also noted that the company will be soon expanding their tablet range on the full Windows product.