Microsoft is planning to expand the distribution of its Surface tablet to get more of such devices on the office desks and help it promote the growth of its established business. To this effect, the software giant has partnered with bigwigs like Dell and HP to help them resell its Surface Pro tablets, supplementing them with enterprise-grade services and apps.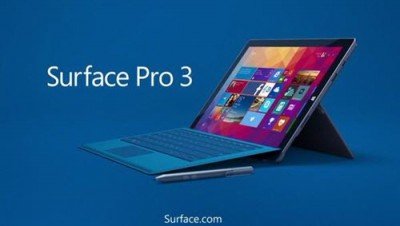 Microsoft Surface Enterprise Initiative
The new enterprise initiative from Microsoft primarily focuses on increasing adoption of Surface devices running on Windows 10 by joining hands with Dell and HP. Other partnerships may follow in the near future.
The early partners will however, begin offering Surface Pros and related accessories, like docking stations, covers and stylus, to its customers in the U.S. and other parts like Canada. HP Sales Force will begin offering Surface Pro 3 devices beginning this October.
According to HP's September 8 blog post, the company will offer its customers a new set of HP Care Packs, designed specifically to help customers to plan, configure, deploy and manage in enterprise environments.
"With 75 million devices already running Windows 10, it's a good time for enterprises to consider Windows 10. And today, we're excited to announce a new initiative that will make it even easier for our enterprise customers to experience the best of Windows 10", reports Windows Blog.
Microsoft claims its store has more business-focused features and services that would be coming for Windows 10 in the near future. For instance, the Enterprise Data Protection technology that's aimed at minimizing data leaks is forthcoming, as is Windows Store for business that will provide business users with an option to distribute their own apps to their employees.