Michael Dell – the Founder of Dell, previously hinted that the company was planning to drop Android in favor of Windows 8. We see that coming to be true. The company as our sources report isn't planning on returning to the Android smartphone market any time soon. It instead plans on focusing more on creating Windows 8 touch-friendly products.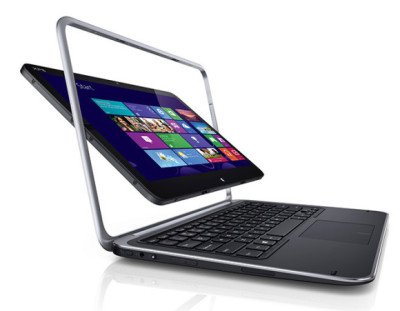 According to IDC figures, after HP and Lenovo, Dell is considered as the number three PC manufacturer in the world. It is known more for delivering innovative technology and services to its customers. Recently, the company's shipment went down to 14 percent year on year and its revenue slipped to 11 percent year on year. As an Android manufacturer, it received low margins on such devices and had to invest more. Consequently, there wasn't enough left in the struggling business for Dell, hence the move.
Jeff Clarke, VP of global operations, Dell spoke at the Dell World conference in Texas earlier this week, reports ComputerWorld. He said:
Android smartphone ecosystem needs a lot of investment in order to be really successful. With Android, Google and Amazon sell devices at no profit margin, or at a loss, only to make up for it in advertising or content revenues. Dell cannot afford this loss it seems!
Currently, Dell is offering many Windows 8 running products, prime being Dell XPS 12 – A 12-inch convertible Ultrabook running Windows 8 starting at a price of $1,200. Besides this, it features XPS 10-inch tablet running Windows RT starting at $500 and a Latitude 10-inch tablet running Windows 8 Pro, starting at $650.