Windows Hello is one of the most important features in Windows 10, and that's because it brings added security to any computer hardware that supports it. This is why we're glad to find out that Dell's newest XPS 13 and XPS 15 Windows 10 laptop computers both support the feature.
Here's the thing, folks who are looking to purchase any one of these computers from the Dell website, will find out the base model does not come with the Windows Hello feature at the hardware level. Those who would like to have it installed at configuration will be required to pay an extra $25 to have a fingerprint reader attached.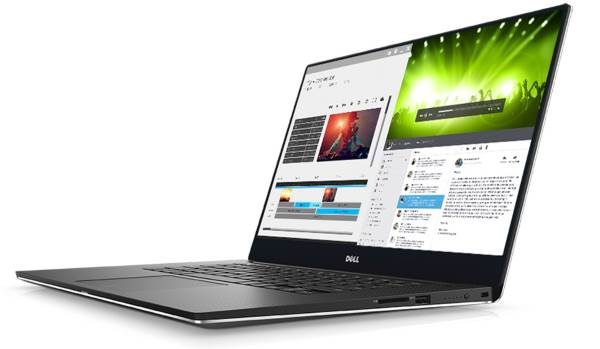 For those who are not aware, a fingerprint reader makes it easier for users to log into their computers. Going this route bypasses the password option and relying on the user's fingerprint. It's a feature many have known about for years, but Microsoft is hoping Windows Hello will popularize it on a larger scale.
At the moment, Microsoft is working on its own web payment service, and as such, we expect Windows Hello to be a huge part of that going forward.
Dell XPS 13 Specs
The Dell XPS 13 is viewed as the smallest 13-inch laptop on the market right now, and for a good reason. According to Dell, the device's 13-inch display is enclosed in an 11-inch frame, which is basically a huge design achievement. The screen is an Ultrasharp QHD 3200×1800 with 5.7 million pixels.
On the inside, we have up to 512GB of SSD storage, and up to 16GB of RAM. Furthermore, the battery is capable of keeping the system running for up to 22-hours. If you're streaming Netflix and or browsing the web using Microsoft Edge, the battery can carry on for 13-hours.
Now, with Dell Power Companion, users can get an extra 11-hours and 30-minutes of power, which is great.
As for the processor, consumers can configure the XPS 13 to come with Intel's newest 7th generation processor.
Dell XPS 15 Specs
When it comes to the XPS 15, the device comes with a 15.6-inch display. Dell calls it the smallest 15.6-inch screen laptop on the market, but that is still left to be seen. The screen here is an UltraSharp 4K Ultra HD display with 3840 x 2160 resolution. This means, it's possible to view images and other content without zooming, and every detail shows clearly.
Regarding the GPU, this bad boy comes with a 4GB GeForce® GTX 1050 graphics card. We understand this graphic card is rocking the latest Pascal architecture from Nvidia.