DuckDuckGo is no longer a company that focuses on the privacy-centric search engine of the same name, it now also dabbles in the world of email. Back in 2021, the company rolled out its email service in private beta. Fast forward to 2022 and it is no longer in beta and is now ready for public consumption. The service is called @Duck.com, and as expected, the primary idea here is to protect your privacy. It works by allowing the user to shield their real email address from companies by using either a personal or a private "duck" address.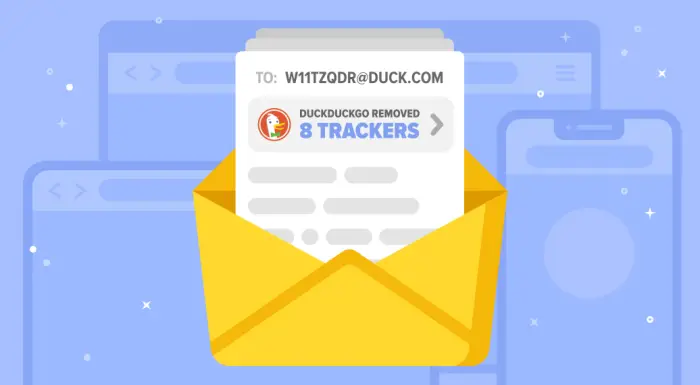 DuckDuckGo Email Protection Service
DuckDuckGo is designed to delete trackers from any email before they are received in your inbox. Furthermore, it is also able to break down how many trackers were blocked in the past and all the companies these trackers are associated with.
When it comes down to personal @Duck addresses, they work in the same manner as other email services. However, things take a sharp turn when we look at how private addresses work. You see, every time you begin to fill out an email field, the DuckDuckGo will promptly generate a random email address, which means, the other person will never know your personal address even if they tried.
In case one private address is receiving too much spam for comfort, you can delete it and move on to another one.
It's clear that DuckDuckGo is serious about privacy protection as its new email service focuses more on this when compared to the likes of Gmail and Outlook. The big question right now is whether or not @Duck will be able to gain traction.
Outlook and Gmail aren't great for privacy, but they come packed with key features and a lot of storage. These are things @Duck is missing right now, and there is no guarantee if the creators want to go down that road.
A simple, yet effective privacy-focused email service could be enough, and we hope that is the case.
How to get a @duck.com email address on Computer
Install the DuckDuckGo extension on Firefox or Chrome, and visit duckduckgo.com/email to get started.
How to get a @duck.com email address on Phone
If you use the DuckDuckGo mobile app, go to its Settings page and tap on Email Protection to get started.
You can get the full detail's here on spreadprivacy.com.