Microsoft is rolling out new Edge features that will soon be available in the stable version of Edge. In the official announcement Liat Ben-Zur,  Corporate Vice President, Microsoft Edge, shared the top ten features that make Microsoft Edge an excellent browser. Some of the features have already been rolled out like Collections, Immersive Reader, 4K, and Dolby Audio. One of the most existing features coming to Microsoft Edge is Vertical Tabs.
Microsoft Edge browser gets new features
These features will take some time to appear in the stable version as they will appear first in the beta version, and then gradually roll out for everyone.
Vertical Tabs
Smart copy
Password Monitor
 InPrivate Search in Bing.
The Smart copy is going to be my favorite feature of all of them! It will make sure whenever I copy data from an online website to Excel doesn't lose its formatting.
1] Vertical Tabs in Edge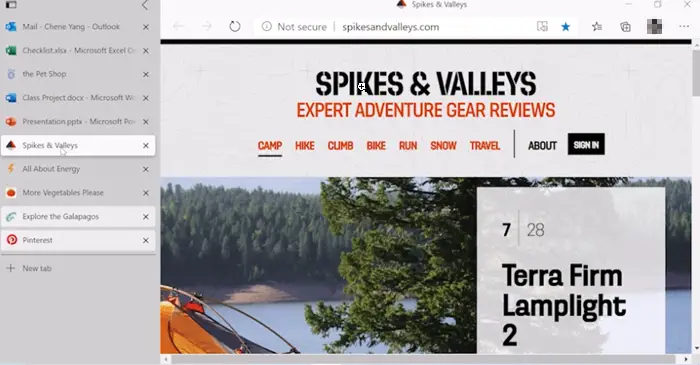 Too many tabs on the browser? Cannot identify which tab is which? Then Vertical browsers are here to help. Along with the horizontal tabs, you also get access to vertical tabs. These tabs are useful for two things. First is to figure out which site they belong to, and second, you can rearrange them. When they are collapsed, you can see the site icon for each of them.
TIP: You can also get Edge-like Vertical tabs in Chrome.
2] Smart copy in Edge
When you copy-paste content from one browser to a word document or any other editor, the formatting is messed up. So apart from the usual copy, you get a Smart copy feature which will preserve the rich web format.
3] Password Monitor in Edge
While Firefox was one of the first to do it, Edge now includes a Password Monitor that can warn if your password is vulnerable.  You will receive a notification from within the browser prompting you to take action. Edge will also offer notification in the Password Manager Dashboard about those accounts.
4]  InPrivate Search in Bing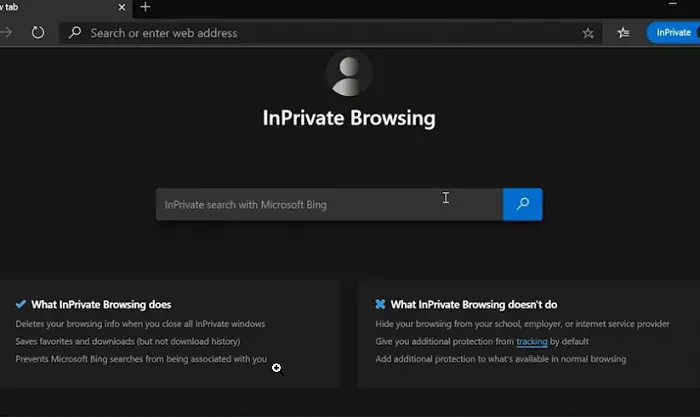 the inPrivate mode now offers InPrivate search in Bing. If you love to search using Bing, but that was not tied to the inPrivate, now you can. It will make sure your searches are not visible to anyone who uses this mode.
It is outstanding what Microsoft has achieved with the Microsoft Edge, especially with the Chromium version. Not only can they keep up with the latest standard, but they can also develop more features making itself better.