Google continues to redefine how its products interact with popular services and products on the web. As a part of these changes, Gmail has improved its integration with Microsoft Office Files, allowing users to edit their email documents and attachments without leaving the Gmail interface.
Edit Office attachments directly from Gmail inbox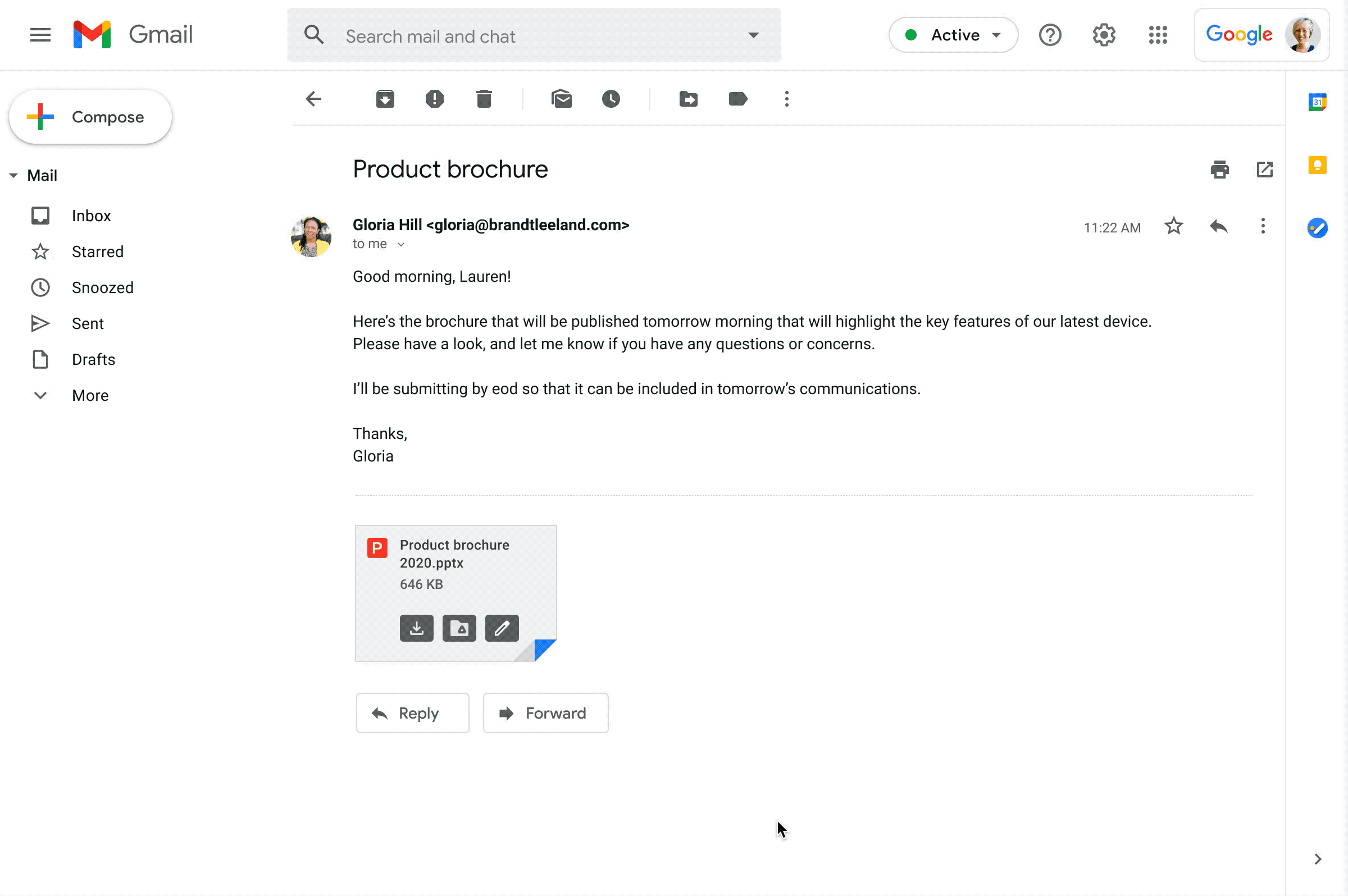 That is, just as you used to open your documents through Google Workspace suite, you can now open compatible files through Microsoft Word, PowerPoint, Excel. Google announced this change and added that the feature would roll out to users soon.
"In particular, we know that many people work with a mix of Google Workspace and Microsoft applications—for example, while migrating to Google Workspace or collaborating with external vendors or clients. That's why we make it easy for you to use Google Workspace with Microsoft Office and Office 365, helping you collaborate productively from any device with anyone, regardless of what tools you use," said Erika Trautman, Group Product Manager, Google Workspace.
Earlier, to make the best use of the editing features, users had to convert their Word, PowerPoint, and Excel documents into Google Docs, Slides, or Sheets. This process took only a few clicks, but users ended up with two different files.
However, with the addition of Office editing, users can skip this extra step. Users would also have access to features like comment management, Smart Compose, Smart Fill, and enhanced support for mobile apps. There are also simplified options when you receive an Office file as an attachment to your email from now onwards.
Suppose you received a PowerPoint presentation as an email attachment. Instead of downloading the PPT file to your computer, you can edit the file in its entirety on Google Workspace. Once you are done, you can choose the File > Email > Reply with This File option.
This option would attach the edited version of the PPT file to the reply email. Therefore, you skip several steps without compromising features or the compatibility benefits. Google has also introduced a few features that make it easy for users to handle Office files on Google Drive and Docs.
The company also talked about a Macro Conversion add-on, which helps the user import macros from Microsoft Excel to Google Sheets. In the same blog post, the Google Workspace team has underlined a few other features, such as the Google Calendar Interop tool and the Google Meet add-in for Microsoft Outlook.
Google says that these features would help users create a better workspace environment, especially if they use Google and Microsoft ecosystems.