Europe's competition regulator is preparing to file charges against Google Inc in the antitrust investigation over the next few weeks. If charges were filed against Google Inc, this would be the EU's highest-profile antitrust suit since its lengthy campaign that started a decade ago against Microsoft Corp., which paid the bloc €1.7 billion ($1.8 billion) in fines through 2012.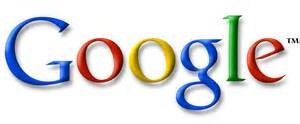 Antitrust Suit against Google
This moves to a stage for laying charges against the U.S. Internet-search giant in a five-year-old investigation that has stalled three times and sparked a political firestorm, reports WSJ.
The European Commission, European Union's top antitrust authority, has been asking organizations, permissions to make public confidential information (complaints), which they had previously submitted.
Even if the EU goes ahead with pressing charges against Google for the company abuses its dominance in the European search market, google could still strike a deal to resolve the bloc's concerns.
In addition, the European Commission is also investigating whether Google has been "scraping" content from rivals' sites, and unfairly restricting advertisers and software developers who do business with the search giant.
While European Union lawmakers supported a motion in November urging anti-trust regulators to break up Google, the U.S. Mission to the European Union had suggested that politicians should not influence the inquiry.
European privacy regulators, however, want Internet search engines such as Google and Microsoft's Bing to scrub results globally, not just in Europe.