The war to take up more market share in education sector is gaining heat as the two titans clash with their offerings. Earlier we reported that Microsoft is working on two laptop models starting $149 and now we have news that there is a version of Chromebook that is all set to be pre-booked at $149 from Wednesday, April 2, 2015.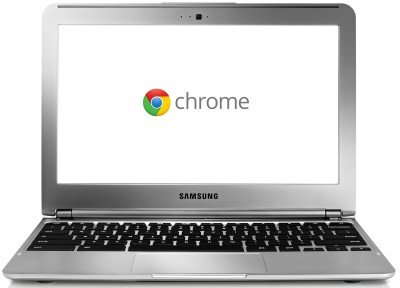 The education sector has been in favor of Google as it has many apps in its bundle called Google Education. This includes Gmail, Google Drive (earlier Google Docs) and some other apps that let students collaborate on projects to get work done. To counter this, Microsoft started offering Office 365 for students free worldwide. The free subscriptions of Office 365 also gave plenty of free OneDrive storage to the students.
Further, to kill Chromebooks, we reported that Microsoft is working on low cost laptops that would start from $149. Though many hardware vendors have been creating Chromebooks at different costs based on their configuration, Henson and Heisor have come up with a version of Chromebook that will cost $149, the lowest base that Microsoft intended to provide to the students worldwide.
This does not seem an overnight decision but probably Google had some knowledge of Microsoft's operations. Or it could be that Henson and Heisor were creating a lower configuration Chromebook and suddenly decided to price it at $149 to counter the Microsoft laptops that are still under development.
In either case, Google seems to be a step ahead compared to Microsoft, making it difficult for the latter to make a cut into the Google's market share in education sector.
Due to the costs of tablets and mobile phones falling, vendors have to be smart and create lightweight computers that users can carry easily and use them without problems (meaning there have to be enough resources so that computing is not hindered). The end load falls on vendors as a result of the war between Google and Microsoft as they have to cut down on the costs and provide items with lower profit margins.