Hero Roadies is a youth-based reality television show on MTV India. In the past few years the popularity of the show has surged so much on T.V and online that Microsoft has launched a gaming version of the teleserial – RoadiesXplorer.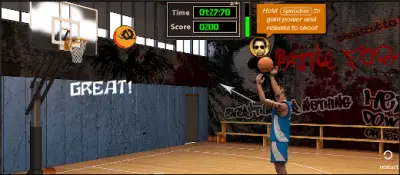 The game which can be played on Microsoft's industry leading web browser – Internet Explorer has 9 levels. All the levels are based on the nine seasons of the show. The levels bring alive the rugged and exhaustive journey made by each roadie.
The HTML5 support of the browser combined with a good interface of the game offer a rich, fast and the most realistic fluid screen experience of gaming. Plus, it gives you a chance of winning some good and exciting prizes.
All Roadies fans that missed the opportunity of being a roadie can try their hands at all the 9 levels of the game, score the highest point and win a tablet powered by Windows 8 and a chance to meet one of the two dynamic heroes of Roadies.
Roadies Xplorer Levels
There are different prizes for each level.
Level 1 – Level 4: Xbox 360 — every gamer's holy grail
Level 5 – Level 8: Windows Phone — the Sexist phone in town
Level 9: Windows 8 tablet — the redefined fluidic experience
The first 6 levels can be played on any web browser supporting HTML5 (including Internet Explorer 9 and Internet Explorer 10), but the last 3 levels can be played only on Internet Explorer 9 and Internet Explorer 10.
For more information and play, visit this page.